Licensed and Humane Wildlife Removal in Harris County Texas
WHY CHOOSE THE CRITTER SQUAD?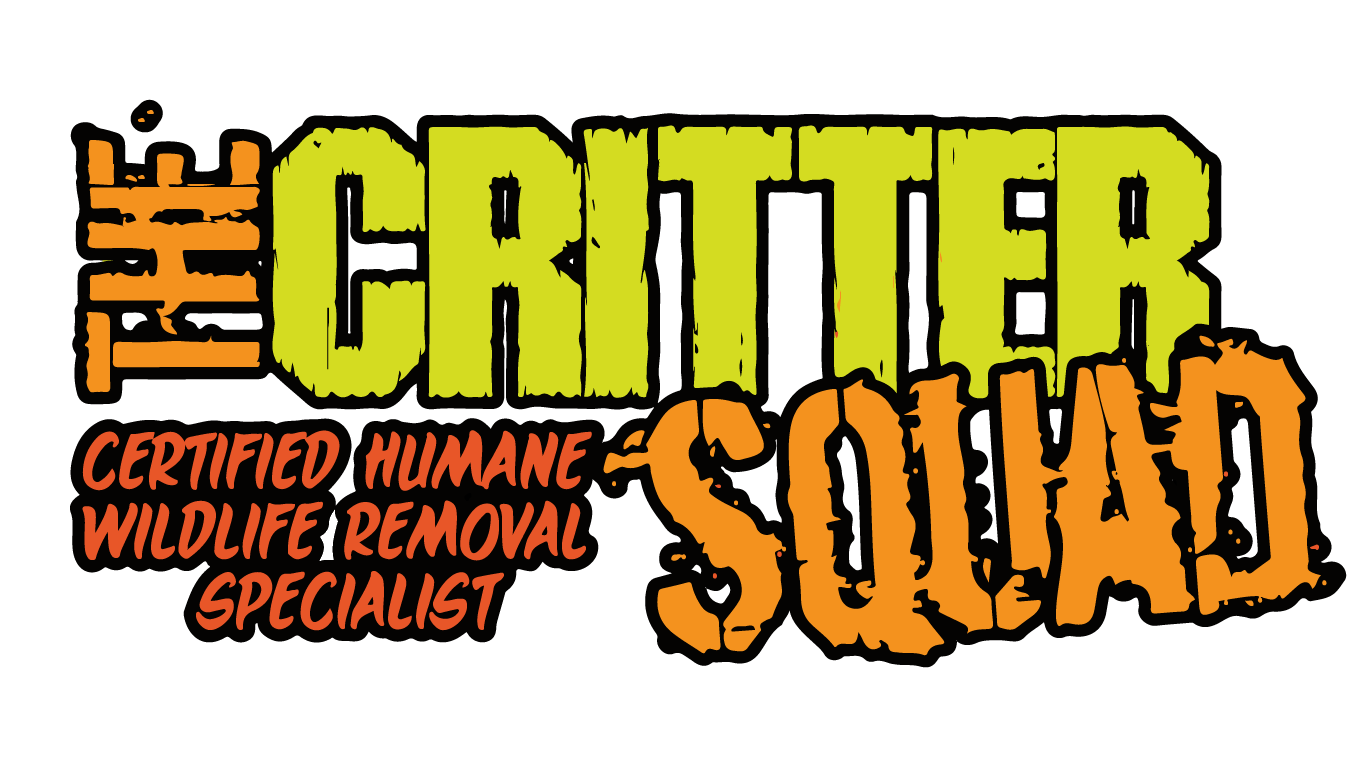 100% Military veteran owned and operated. Our military work ethic is the example for others to follow. We do it right the first time. We pride ourselves on dedication, integrity, and customer satisfaction.
The Critter Squad are a fully licensed and insured nuisance wildlife control company in Harris County TX and we specialize in resolving all types of conflicts with wildlife using the latest and most humane methods available. Our specialty is humanely removing wildlife from residential and commercial locations including, not only the removal of the animal(s) but also repairing the damage they may have caused. We wildlife proof the structure so the animals do not return in the future, full attic clean out, restorations and much more. Regardless of the issue in Harris County Texas, The Critter Squad can solve it! All of our work is 100% backed with a written GUARANTEE.
The Critter Squad are your local Harris County animal removal specialists in humanely removing animals and wildlife from your home and property. PERMANENTLY! The Critter Squad guarantees that once the offending animal is removed, they will not be able to return due to our exclusion process that eliminates access back into your home. We do not use poison or killing traps, thus eliminating the possibility of injuring your domestic pets. We currently serve Houston and the surrounding areas and are experts in removing animals from attics, chimneys, yards and buildings. We are licensed and have more experience than your backyard animal trapper. When Animal Happen in Texas, we got your back!
Servicing the entire area of Harris County County Texas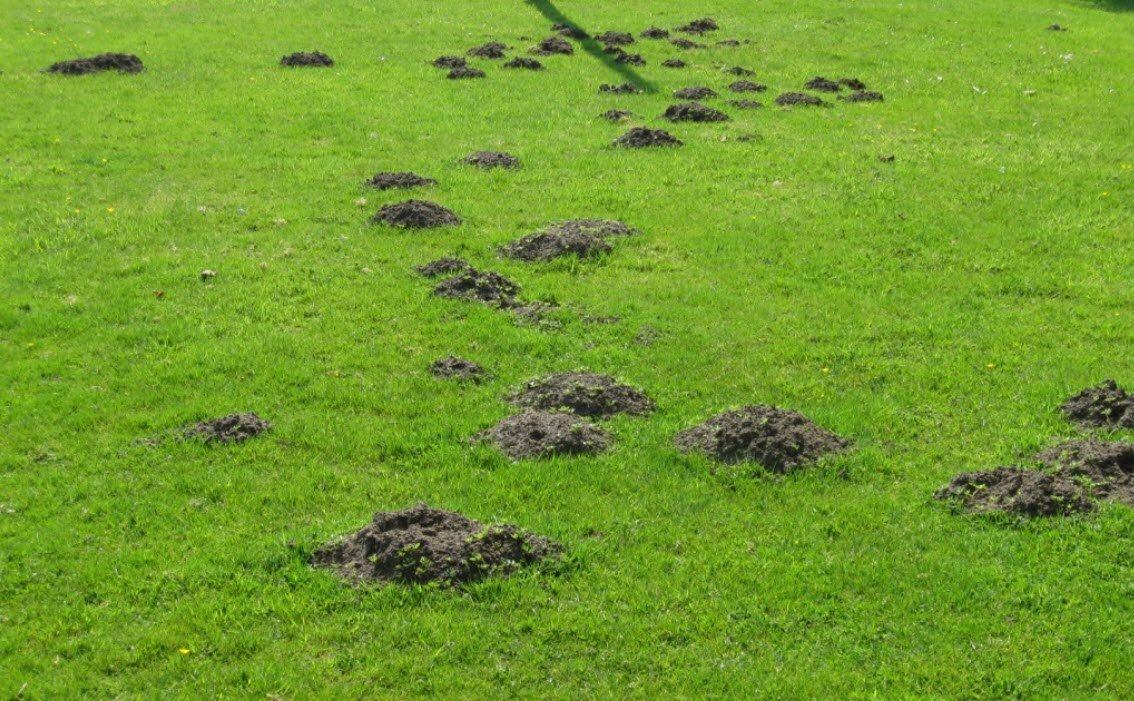 And I wear thick gloves, particularly when handling wildlife, even baby raccoons, which are usually gentle, but can bite and claw. You don't want to add a personal injury to the raccoons' nuisances. As said before, guano can carry histoplasmosis spores which are very dangerous to your health when breathed in. Baylisascaris procyonis - The scientific name for raccoon roundworm, which can infect pets and humans. If they live in an attic for any length of time, they walk all over and flatten the insulation, lowering the R-Value (insulating effectiveness). That said if you must do it yourself, you should not use meat-based baits, which are more likely to attract opossums, skunks, and of course, cats. Furthermore, the death of the animal would be very painful and inhumane. Liquid solution to racoon - the coon eviction liquid is what some professional wildlife operators use to get rid of the mother. If there is a bat colony in the attic, it is best to exclude the bats from returning. The females form huge clusters, very frequently in man-made architecture such as church towers, attics, bridges, etc. The cool air from your home can escape into the attic through very small cracks and holes, and the bats simply follow the currents to the source, accidentally ending up in your living area.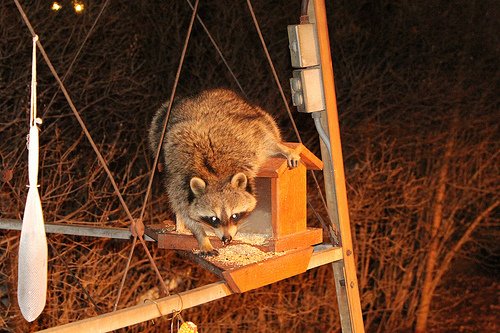 The best way to target your raccoon is to use the young pups as live bait. When the raccoon steps on the pan, it triggers the trap door shut, and the animal is trapped inside, alive. It's ineffective and inhumane. One of these incidents resulted in a lawsuit when a pet cat died from exhaustion/dehydration from being carelessly left in a cage trap for two days. Our estimates may include the optional clean-out costs if requested. If you relocate a mother raccoon with babies, the mother will bolt from the trap and run away as soon as it's opened. METHOD OF CONTROL: Mothballs or ammonia won't make them leave, nor will ultrasonic sound emitters or strobe lights. Most of the do-it-yourself bat removal attempts that I see have ended in disaster, before I was called out. I think that the issue of abandoned baby animals is a big problem in wildlife trapping, one that many people overlook - until they hear the noise or smell the odor that is. These traps work by clamping down on an animal's paw and holding it. It's probably against the law for you to trap and relocate raccoons if you are not licensed - it's illegal in most states.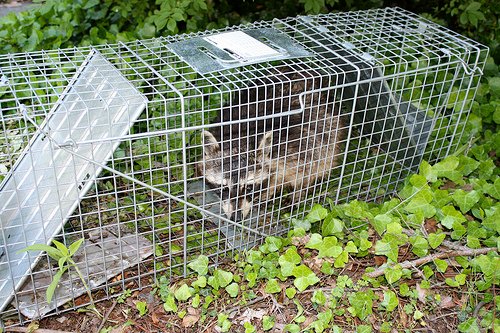 We have a single-man lift with a 24-foot platform height which can be used outside or inside buildings. Also check for air currents which may disclose other access points. You don't want to add a personal injury to the raccoons' nuisances. Attics are generally warm, dry, safe, and protected from the elements. If you find that the bat is not hanging from anyplace, then your next option is to search for areas in the home where the bat could crawl into something. Bats sleep during the daylight, which makes it easier to find them. Ripping and tearing: Raccoons have very manipulative paws and are very strong. Raccoons inside roof - Inside the roof, you say? Like in the ceiling or attic? It's often easy to spot where they are going in and out, because they leave brown staining from the grease and oil in their fur, at the entry point. The best chance of hearing them is at dusk, as they are lining up to fly out of the house. And, in addition to those hazards, they often leave behind an offensive odor that can be difficult to remove.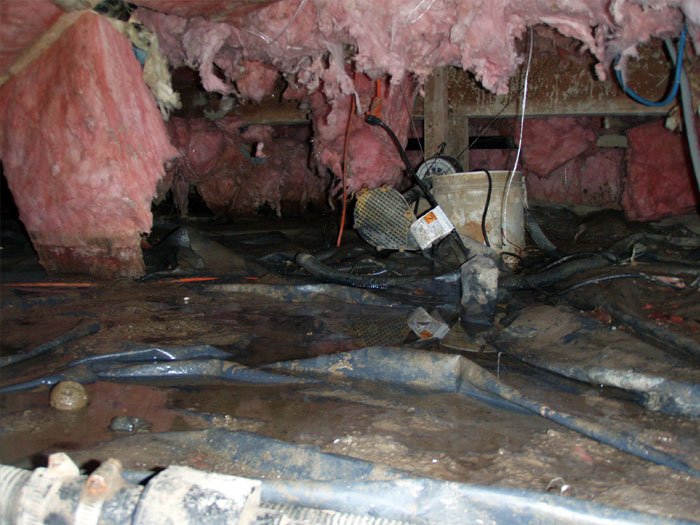 If the guano has contaminated the insulation you'll need to replace this. We also inspect the attic or other possible internal roost areas if possible. Is my Job Done Once The Animals Are Out? Ha ha, of course not. By now you know how to get raccoons out of your attic. Can I just use some sort of repellent product to get bats out of the attic? Like a powder or spray? What about a natural home remedy? Will a bright light or noises work? How about those high-pitch sound machines? Second, I want to make it clear that the and only legal, the only humane, and by far the most effective, way to remove bats from an attic is with a live exclusion. The kits stay in the den with their mother until they are between 8-10 weeks old, and will stay with their mother until they reach 13-14 months of age. It would actually be very nice, because then we could remove bats easily (and harmlessly, just like a real exclusion). So! You have a raccoon (or multiple raccoons) in the attic of your home. Some people recommend at least ten miles. Head to hindquarters, raccoons measure between 40 and 70 cm (16 and 28 in), not including the bushy tail which can measure between 20 and 40 cm (8 and 16 in), but is usually not much longer than 25 cm (10 in).
---