Licensed and Humane Wildlife Removal in Galveston County Texas
WHY CHOOSE THE CRITTER SQUAD?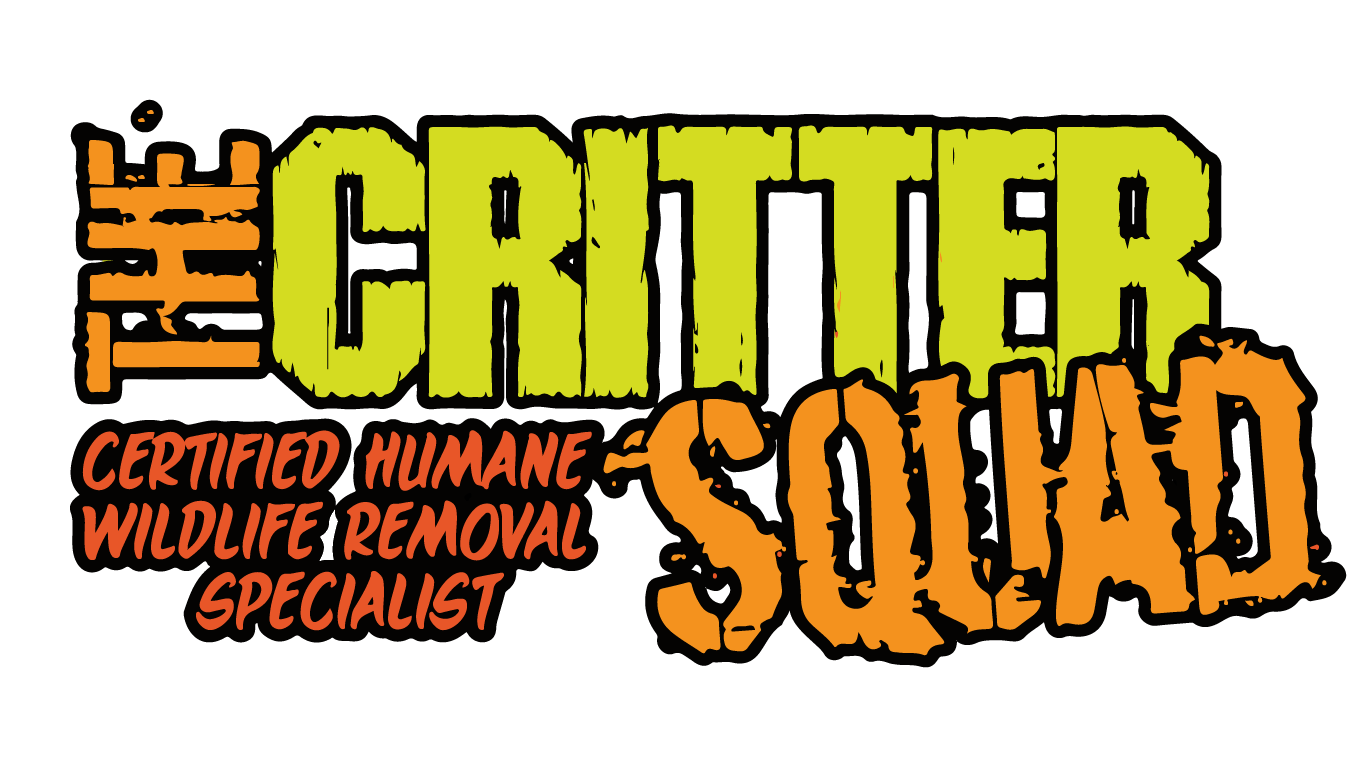 100% Military veteran owned and operated. Our military work ethic is the example for others to follow. We do it right the first time. We pride ourselves on dedication, integrity, and customer satisfaction.
The Critter Squad are a fully licensed and insured nuisance wildlife control company in Galveston County TX and we specialize in resolving all types of conflicts with wildlife using the latest and most humane methods available. Our specialty is humanely removing wildlife from residential and commercial locations including, not only the removal of the animal(s) but also repairing the damage they may have caused. We wildlife proof the structure so the animals do not return in the future, full attic clean out, restorations and much more. Regardless of the issue in Galveston County Texas, The Critter Squad can solve it! All of our work is 100% backed with a written GUARANTEE.
The Critter Squad are your local Galveston County animal removal specialists in humanely removing animals and wildlife from your home and property. PERMANENTLY! The Critter Squad guarantees that once the offending animal is removed, they will not be able to return due to our exclusion process that eliminates access back into your home. We do not use poison or killing traps, thus eliminating the possibility of injuring your domestic pets. We currently serve Houston and the surrounding areas and are experts in removing animals from attics, chimneys, yards and buildings. We are licensed and have more experience than your backyard animal trapper. When Animal Happen in Texas, we got your back!
Servicing the entire area of Galveston County County Texas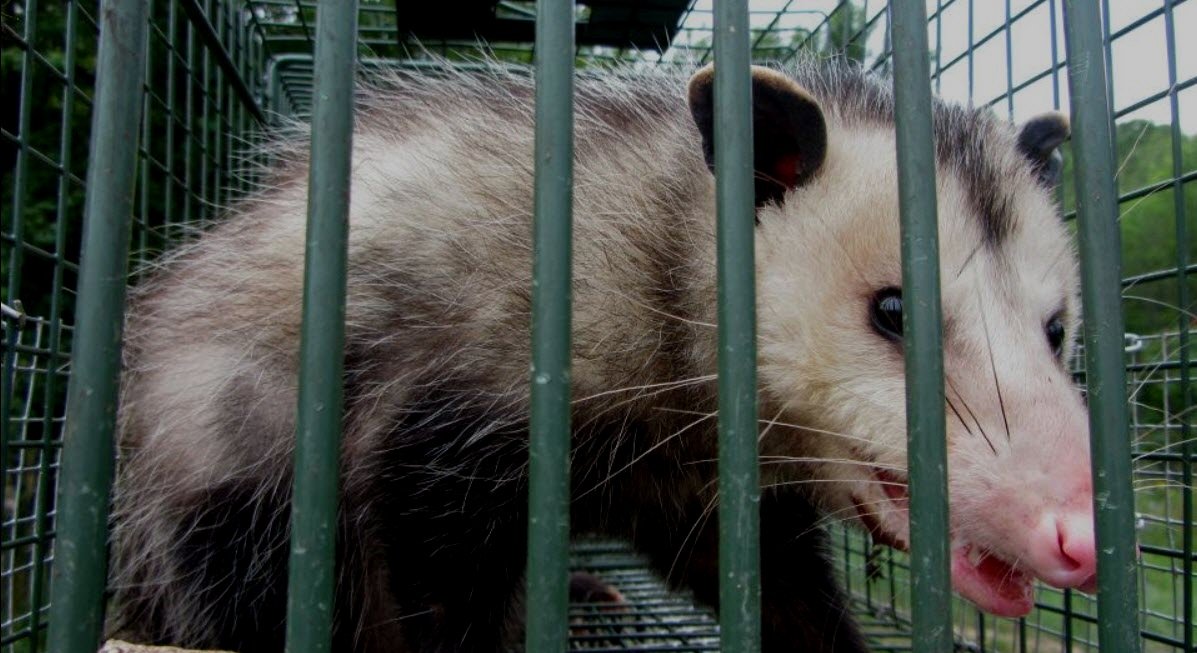 They hibernate in the winter. I'll quickly discuss the various types of traps, but before I do, I must point out the single most important thing to keep in mind regarding raccoons in the attic, and the reason a raccoon in the attic is not such a simple matter. We do not play those mind games, but simply utilize the best system of exclusion and bat-proofing. If there are bats in your home, then you will want get them out. As said before, guano can carry histoplasmosis spores which are very dangerous to your health when breathed in. Clean the area with disinfectant thoroughly. Raccoons inside roof - Inside the roof, you say? Like in the ceiling or attic? Bolt in new heavy-duty steel screen over your vents. Bolt down your torn open soffits and seal them shut with concrete screws and sealant. Fix the hole in the roof, etc. Young are born in June, and can fly by August. If bat houses are installed before the exclusion, there is a chance they may start using the bat houses after the exclusion devices are installed. They are a waste of money and people shouldn't try these as an option.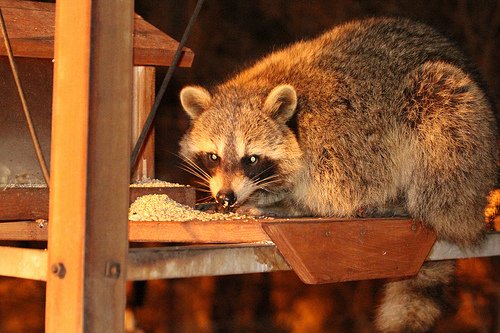 NUISANCE CONCERNS: The primary concern involves large colonies. This is not a job for homeowners! Call a pro! Any gap of 1/2 to 1 inch is especially desirable. Once you've located the litter, you are now ready to move on to the next step. But the attic of a home will do quite nicely. But just remember, a raccoon that wants back in will be able to get back in - it will tear its way through anything to get back inside. Contamination usually happens by contact or ingestion. Raccoon traps - There are actually many types of traps - from lethal body grip or conibear type traps, to paw hold traps to leg traps to egg traps that catch a raccoon by the paw or foot. But I stick with the good old live cage trap, of which there are many makes and manufacturers. Be sure to pick a large enough size, at least inches long. But once again, regular trapping is not the answer with raccoons living in the attic. Never seal a primary entry/exit spot before an exclusion. The presence of these young complicates the matter of removing raccoons, because if you trap and remove the adult female, the young are left behind.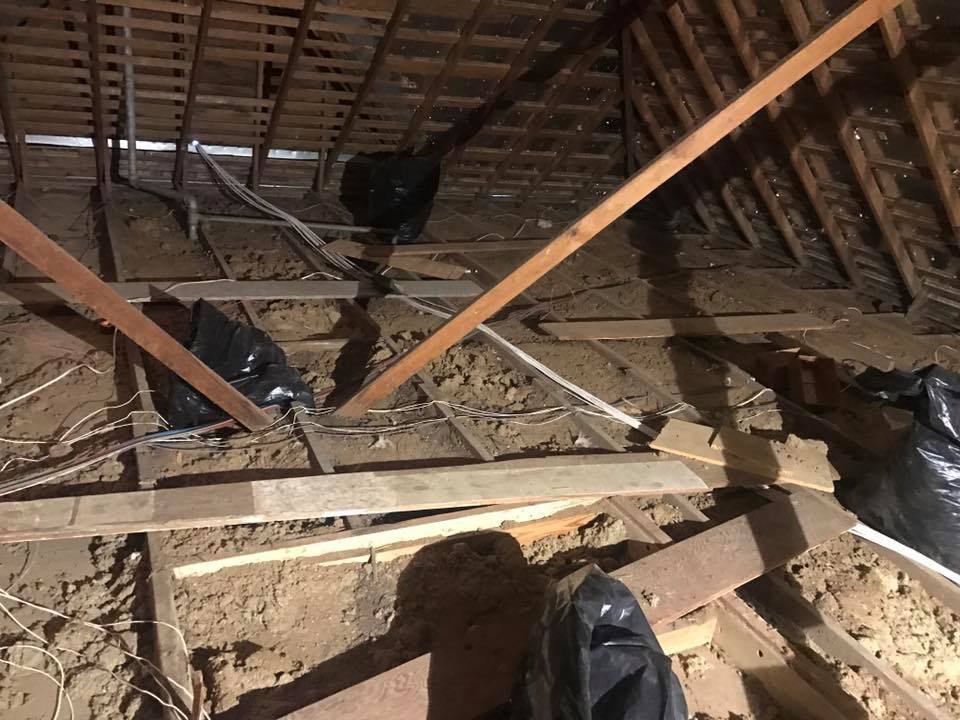 It's critical if bitten by a bat that you or your child seeks medical treatment immediately. Other very common entry areas include soffit vents, gable vents, and other roof vents. It's critical if bitten by a bat that you or your child seeks medical treatment immediately. They are generally harmless animals, they don't chew on wires like rodents do, but the main problem they cause is that they poop and pee a lot. I have seen MANY people install a bat house in their yard thinking the bats will move from their attic into the bat house. If the raccoons lack food they will relocate to a place where they can find food and water. After about a 65 day gestation period, the raccoon will give birth to two to five babies, also known as "kits. Raccoon problems - Because of the high number of raccoon problems in the United States, I have written about raccoon pest control at length. The smell associated with bats is due to the accumulation of guano and urine below their roosting areas. For this reason you will likely need a ladder if you are going to hunt for their point of entry. The observation night can be at any time during the spring, summer, or fall.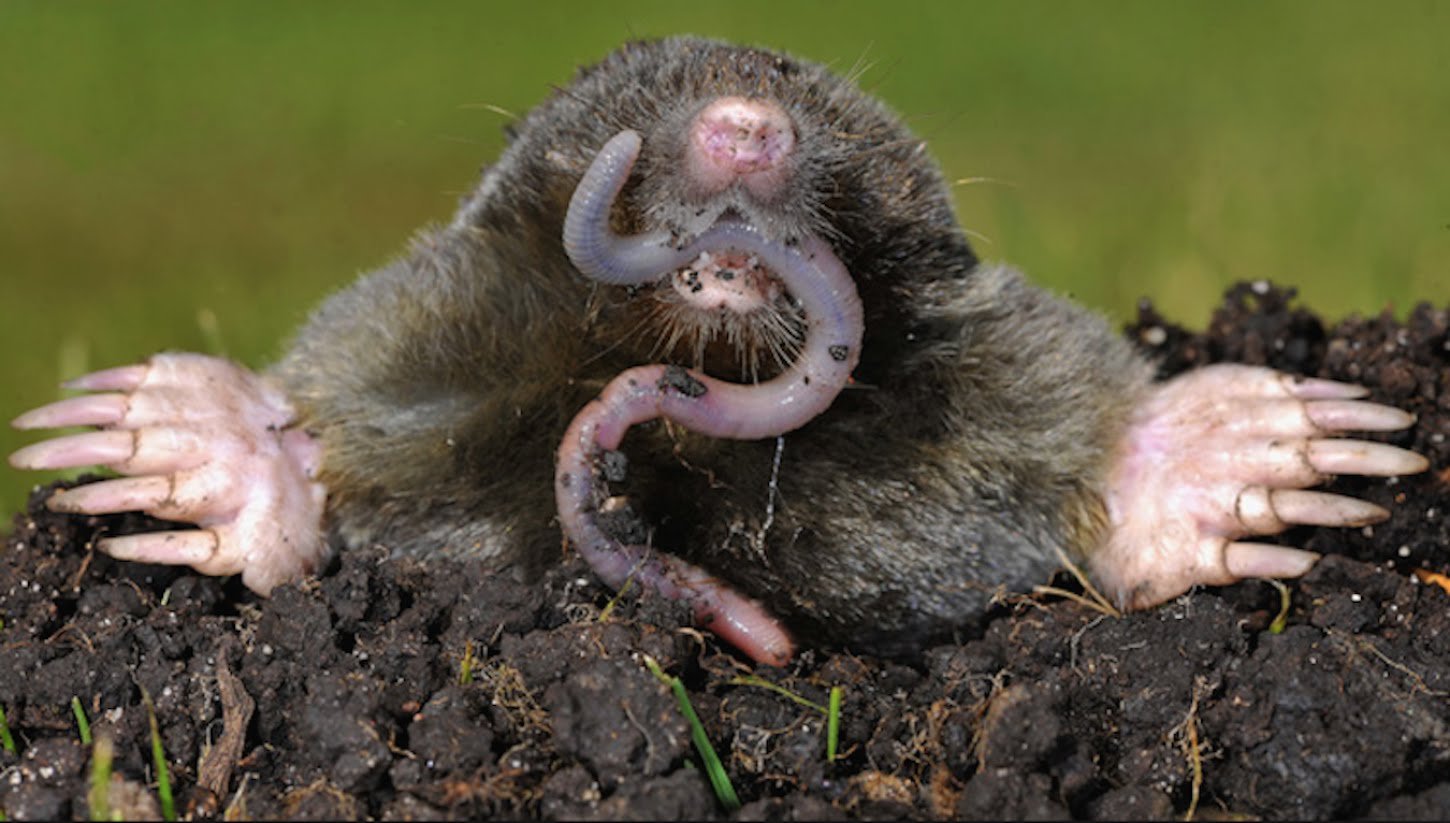 Rabies is transmitted through saliva often through a bite. Why do bats like to live in attics? As said before, guano can carry histoplasmosis spores which are very dangerous to your health when breathed in. Further, roundworms eggs are very resilient and can be dispersed through water runoff, dirt and building materials. However, I think it's very nice to build bat houses, and I have instructions on how to build one, if you read more about bat house here. Some of the same principles as outlined below apply to raccoons in chimneys. Other Areas You May Find Bats. Why even attempt poisons, when a live exclusion is so much more effective? You can read more about how to kill bats with bat poison here. You can then bring it outside and watch it flutter away. But what if that spot is exposed to the sun, and you leave the animal out all day I direct sunlight - it might die of dehydration or heat stroke, which I've heard has happened. Evict raccoons with teargas - Wow, that's crazy. I never thought of that, and even if you did get them out, they most certainly will return.
---