Licensed and Humane Wildlife Removal in Galveston County Texas
WHY CHOOSE THE CRITTER SQUAD?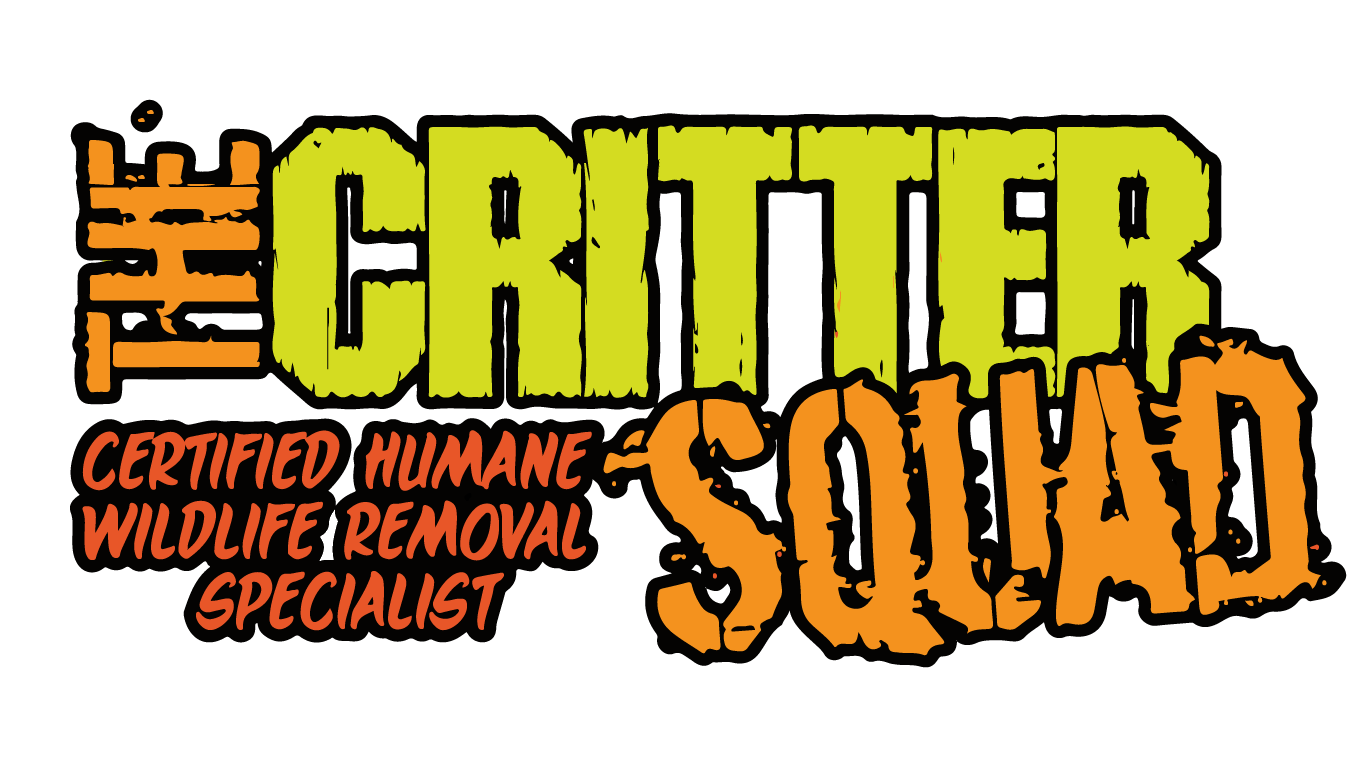 100% Military veteran owned and operated. Our military work ethic is the example for others to follow. We do it right the first time. We pride ourselves on dedication, integrity, and customer satisfaction.
The Critter Squad are a fully licensed and insured nuisance wildlife control company in Galveston County TX and we specialize in resolving all types of conflicts with wildlife using the latest and most humane methods available. Our specialty is humanely removing wildlife from residential and commercial locations including, not only the removal of the animal(s) but also repairing the damage they may have caused. We wildlife proof the structure so the animals do not return in the future, full attic clean out, restorations and much more. Regardless of the issue in Galveston County Texas, The Critter Squad can solve it! All of our work is 100% backed with a written GUARANTEE.
The Critter Squad are your local Galveston County animal removal specialists in humanely removing animals and wildlife from your home and property. PERMANENTLY! The Critter Squad guarantees that once the offending animal is removed, they will not be able to return due to our exclusion process that eliminates access back into your home. We do not use poison or killing traps, thus eliminating the possibility of injuring your domestic pets. We currently serve Houston and the surrounding areas and are experts in removing animals from attics, chimneys, yards and buildings. We are licensed and have more experience than your backyard animal trapper. When Animal Happen in Texas, we got your back!
Servicing the entire area of Galveston County County Texas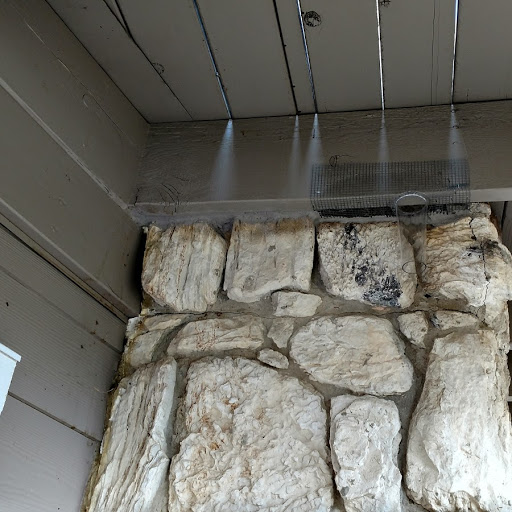 We do not play those mind games, but simply utilize the best system of exclusion and bat-proofing. This site about how to get rid of raccoons discusses the matter of raccoon removal and the often ineffectiveness of repellents more. During these months the bats in your attic are either delivering their baby or taking care of the flightless pup. So if you seal at night, you will be sealing some in. We sometimes inspect structures during the late fall or winter season, but it may only allow us to provide a rough estimate if poor weather conditions prevent us from climbing on the structure or using ladders. If a bat is found in your home and you are not able to contact a wildlife control operator, always wear thick leather gloves and use a net, towel, plastic container, or other method for capturing. If Bats Are So Good For The Environment Why Not Leave Them There? The process is complex, because bats can enter such tiny areas, about 3/8 inch. That's enough for most people. Oftentimes people with raccoons in the attic will notice that their pets (and in a few cases themselves) suddenly have fleas that they never had before. A full grown raccoon weighs between 8 and 20 pounds, with males being 20 percent heavier than females.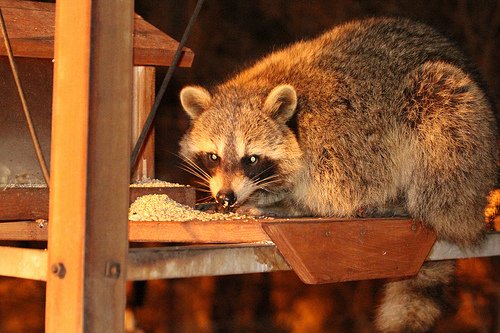 It's a very challenging scenario, but one that I have solved dozens of times. Quite the contrary, as less than 1% ever contract rabies, and it is highly unusual for a bat to contact a person, through a sick bat may have no fear of a human or other animals. There are many methods used to remove the bat, such as picking it up with thick leather gloves, gently smothering it in a towel, the old tupperware and paper trick, etc. What Type of Bait Should I Use? This factor isn't nearly as important as other factors in terms of success. A cage trap needs to be large enough to hold the raccoon, and most raccoon-size cage traps are at least 32 inches long and 12 inches high and wide. Racoon removal from residence - Ah, the residence, another word for house or home or building. If you are careful everything will be fine. Animals in attic ducts - Yes, this happens quite often. Animals crawl in the ducts of the HVAC system. I've removed several types of animals from the ducts. During the spring, summer, and early fall we often schedule inspections in the afternoon or evening. One-way tubes, cones or other devices can be installed when the entry point is found. The main method for raccoon removal is a one-way door.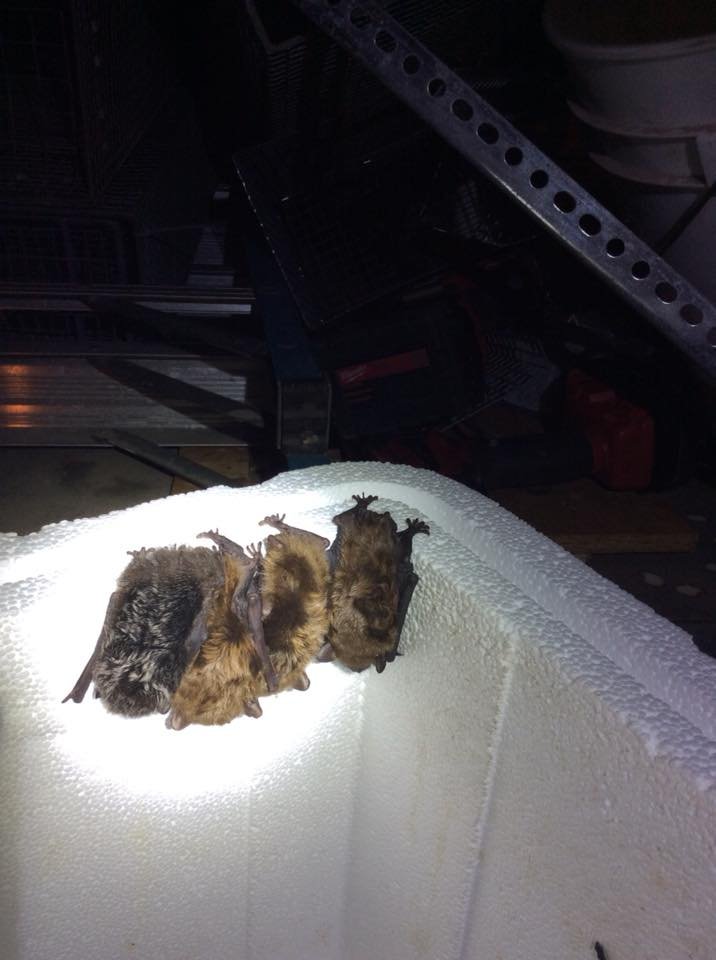 Any attempt to trap or kill the bats will only result in a failed job and frustration, (not to mention it's illegal to attempt), so never attempt anything but a proper live exclusion during the non-maternity season. Raccoons are large animals, and I've dealt with many cases of raccoons falling through the ceiling and into the home over the years - not a pleasant situation! They also scratch and chew, and I've seen several cases in which they've clawed and chewed electrical wires. It is not unusual for a person to find they have bats in their attic, garage or other outbuildings. The young are dependent on their mothers for some time. It requires time and expertise and is hardly ever a DIY task. Often people think this swooping is the bat diving in trying to attack people. There are quite a few different species of bats in North America; however the ones that are known for colonizing are the species that most often cause problems. This is no doubt a cruel way to get rid of raccoons. They don't really need much to grab on to. Second, if they do eat the poison you are going to have to deal with dead bats. TIME OF YEAR: If the attic is warm enough, year round.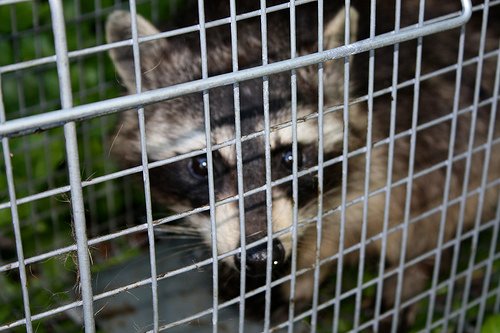 Holes along TV cables, water pipes, and cracks in drywall or gaps in ceiling tiles are all possible entrance points. The body weight of an adult raccoon varies considerably with habitat, making the raccoon one of the most variably sized mammals. If it is not the birthing season, you can do a bat removal project. Raccoon feces disease - Yes, there are diseases associated with raccoon feces. The most obvious is salmonella, but much more serious is the raccoon roundworm, which can and does infect pets and people. Don't directly touch feces. We can reach about 40 feet high. In central Illinois, young bats are present in nursery colonies from early May through early August. I've seen cases in which a trap was set next to a swimming pool, and the raccoon pulled itself in and drowned, and I was called to fish it out of the water and cremate it. Bats hibernating in homes may move down between the walls in the winter, and sometimes scratching or squeaking sounds will be heard when they are moving around or disrupted. How do raccoons get in the attic - They enter the attic via a variety of areas, from vents to gaps under the house, but the most common access point is at the roof, particularly the eaves. The penis bone of males is about 10 cm (4 in) long and strongly bent at the front end. Animals that live in houses also sometimes die in houses, and the odor of a dead raccoon is incredible.
---