Licensed and Humane Wildlife Removal in Santa Fe Texas
WHY CHOOSE THE CRITTER SQUAD?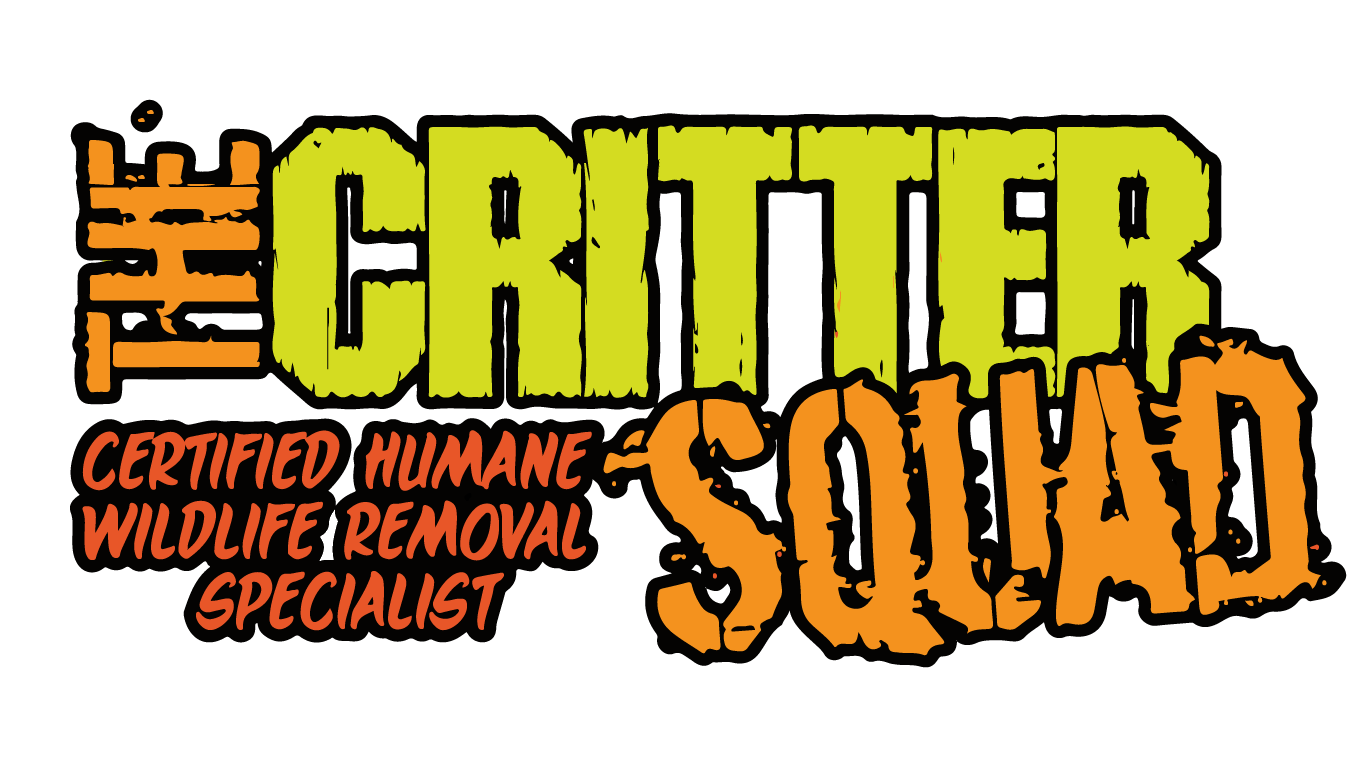 100% Military veteran owned and operated. Our military work ethic is the example for others to follow. We do it right the first time. We pride ourselves on dedication, integrity, and customer satisfaction.
The Critter Squad are a fully licensed and insured nuisance wildlife control company in Santa Fe TX and we specialize in resolving all types of conflicts with wildlife using the latest and most humane methods available. Our specialty is humanely removing wildlife from residential and commercial locations including, not only the removal of the animal(s) but also repairing the damage they may have caused. We wildlife proof the structure so the animals do not return in the future, full attic clean out, restorations and much more. Regardless of the issue in Santa Fe Texas, The Critter Squad can solve it! All of our work is 100% backed with a written GUARANTEE.
The Critter Squad are your local Santa Fe animal removal specialists in humanely removing animals and wildlife from your home and property. PERMANENTLY! The Critter Squad guarantees that once the offending animal is removed, they will not be able to return due to our exclusion process that eliminates access back into your home. We do not use poison or killing traps, thus eliminating the possibility of injuring your domestic pets. We currently serve Houston and the surrounding areas and are experts in removing animals from attics, chimneys, yards and buildings. We are licensed and have more experience than your backyard animal trapper. When Animal Happen in Texas, we got your back!
Servicing the entire area of Galveston County County Texas
Santa Fe TX Bat Removal and Control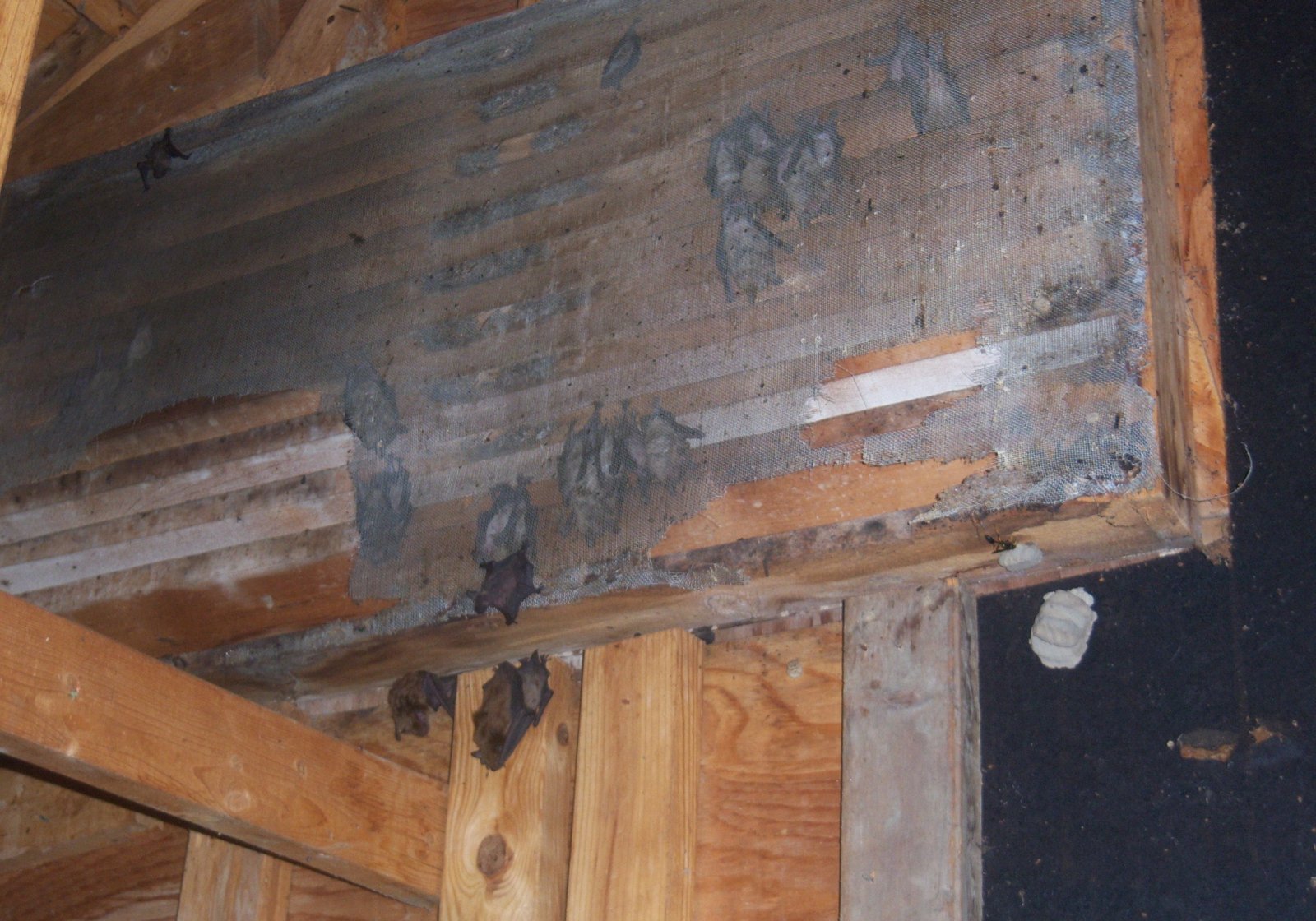 Bat Removal – The species makes a variety of vocalizations including hisses, whistles, screams, growls and snarls. When it comes to bats this is where the damage comes from. A variety of materials work well, from plastic or metal screening, to caulk, to high density polyurethane, depending on the situation. Professional bat control services in Santa Fe, TX to get rid of bats from attics. Once you've located the litter, you are now ready to move on to the next step. If I were ever to trap a raccoon with visible nipples, I'd be sure to go find the young, and if I could not, I would release the raccoon on the spot, so as not to leave orphaned young.
It is critical to place the trap in the right area, usually where the raccoon lives or where it enters your attic. Bat exclusion services in Santa Fe Texas are always guaranteed. When bats take shelter in a home it is almost always an all-female maternity colony setting up house to have their babies. They end up flying around in your living room. If ingested, they can cause a number of symptoms ranging from nausea to blindness and loss of muscle control and even death.
In fact, the FTC has issued an official warning against the high-pitch noise machines, stating that they are 100% ineffective and fraudulent. Is it Legal for me to Trap the Raccoon? In most states, no. People tend to be terrified of them but it's important to note they are not aggressive and will not choose to attack a person. Having our own lift allows us to respond to jobs in a more timely manner, and the towable lift is easier on lawns as compared to bucket trucks. During their stay, they trample the insulation and cover it with droppings, making it useless or severely reducing its efficiency.
Santa Fe TX Roof Rat Removal and Extermination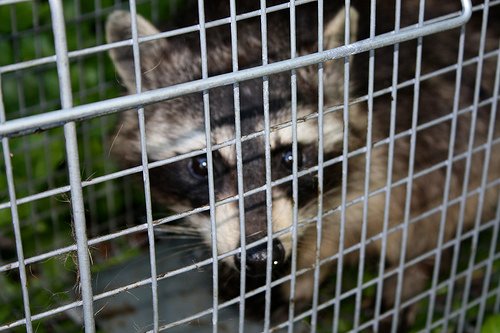 Rat Removal – However, it is important to note that many states have laws or regulations that address bat control and which provide specific requirements and protections for these animals. Another popular mistake is sealing up the entrance where the bats are getting in. The kits are subsequently raised by their mother until dispersal in late fall. We know how to get rid of roof rats from attics. It will spare you the pain of going through the whole process of finding the raccoons, trapping them, cleaning up the mess, repairing the damages and getting the coverage from your insurance company. They are amazing climbers, and one of the few animals with the capability of swiveling the hind foot around 180 degrees to descend headfirst.
We can reach about 40 feet high. Raccoon removal techniques - Snare pole, eviction fluid, cage trapping, one-way exclusion doors, they all have a proper time and place. Roof rat extermination and rat exclusion from home is what we do best to make your home rat proof. Raccoon prevention - Ah, the first and maybe best step you can take. Don't leave out garbage or pet food, and make sure your house is sealed shut so that none can break in. Topic of the Month: Home Remedies to Keep Away Raccoons and Get Rid of Them You can also try raccoon prevention techniques instead of strict removal, but in many cases, getting them out of the area completely is the only way to go.
Restricting access of the females to the young will prevent feeding of the young and they will die. They are going to locate a new roost site in the area anyway, so it makes no sense to haul them away first. To locate them requires patience, endurance and a measure of physical strength. The face is light gray to white in color so the mask of the coon really stands out. Some bats will come out of hibernation a couple times during the winter to rehydrate, as they may sometimes be seen flying outdoors in December through February. If there's an easy and obvious way in, all the better.
Santa Fe TX Skunk Removal and Exclusion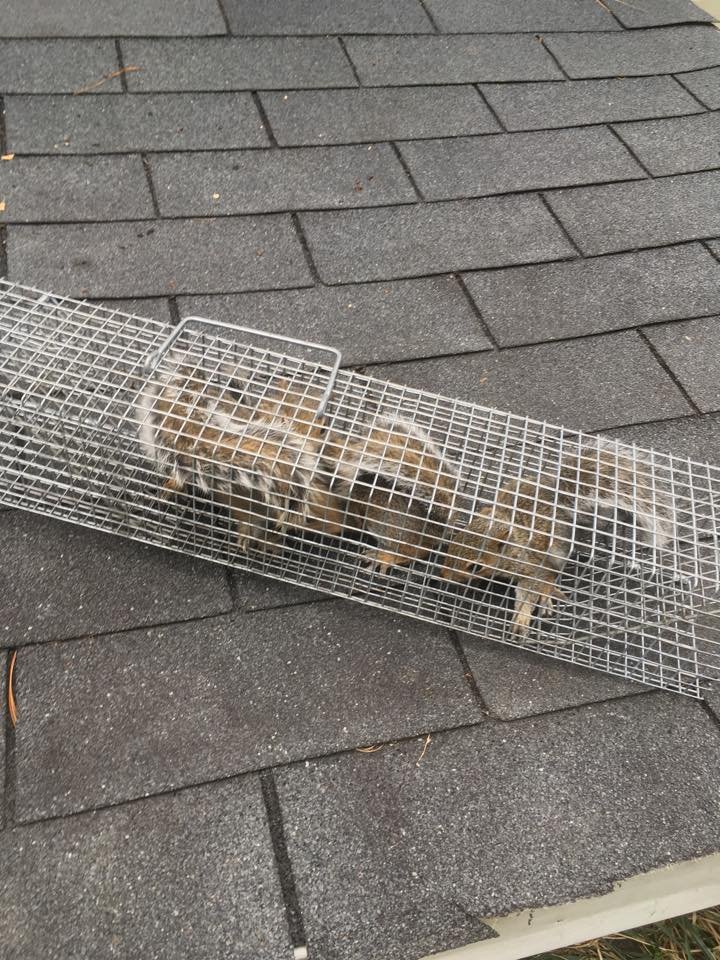 Skunk Removal – I have reviewed most of the companies on this wildlife removal directory and believe most are humane and competent. Raccoons are messy, and they use your attic as a raccoon latrine. Christopher Columbus is the first individual we know of to have written about the species. Professional skunk exclusion and proofing services to keep skunks out of your yard. But these are not too effective as the mother raccoon might choose to bear the odor in order to raise her pups in a safe place.
Finally, if it's a female raccoon with babies, the mother will die, and the babies will be orphaned in the attic, where they will suffer and starve to death, and then die and cause more odor. Female raccoons are very protective of their young. Skunk removal from window wells and dead skunk removal. Trapping: Trapping is always an option for wildlife removal. It is possible to perform exclusions in the spring, but spring exclusions must be completed by the middle of May to eliminate the possibility of stranding young bats in the structure.
However, I think it's very nice to build bat houses, and I have instructions on how to build one, if you read more about bat house here. Click for more info on raccoons in the chimney. You can't do an exclusion while the young are flightless, because they'll all either die or crawl down the walls of your house and many will find a way inside your rooms. Raccoons can be found all throughout the United States, parts of Canada, and all of Mexico. They are present in nearly all environmental settings, and can be found in both cities and the country. Raccoons are extremely adaptable and have been seen in almost every type of setting including near streams, in forests, in cities, and in grasslands. Raccoons prefer to live in tree hollows, but if these types of dens are not available they will live in recycled burrows made by other mammals or they will make their home in rock and tree crevices. Trapping tips - I've got a whole bunch of tips written above. Here's one more: don't stick your fingers into the trap when you pick it up, or you'll get bitten!
Santa Fe TX Raccoon Removal and Trapping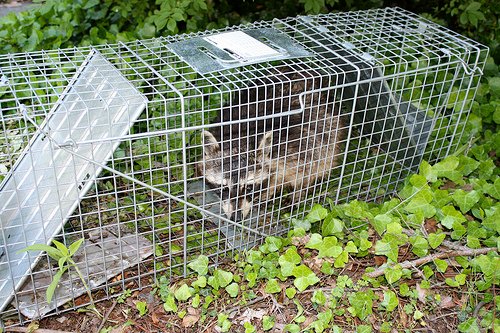 Raccoon Removal – This leaves no way for them to easily get out and will end up causing these important little creatures to die in your attic. There are many methods used to remove the bat, such as picking it up with thick leather gloves, gently smothering it in a towel, the old tupperware and paper trick, etc. When the trapper catches a raccoon with this type of trap, he usually then kills it via shooting. Humane live trapping of raccoons and raccoon baby removal services. This process will thoroughly sterilize the area and kill harmful pathogens along with the bad odor.
f you want to get rid of raccoons in your house, make sure your house is secure, with no holes or openings into the attic. It must be done correctly, with the right type of trap - one at least 12x12x32 to hold raccoons, and sturdy steel or solid-wall. Raccoon damage repairs and attic restoration services in Santa Fe TX. However, it's not always so cut and dry. Bat-proofing requires any holes or cracks over ¼ inch to be repaired, sealed, caulked, screened, or otherwise eliminated.
Read more about bats in the chimney here. There are several ways to get rid of bats in an attic. Bat-proofing requires any holes or cracks over ¼ inch to be repaired, sealed, caulked, screened, or otherwise eliminated. Always use a towel or some other kind of garment that you can wrap the bat in to get rid of it. As such, attic insulation can quickly become damaged when trampled on or littered with urine and feces, although it is not common in most cases for raccoons to defecate in their den site (except during baby season). If that doesn't work, or to pin down the exact spot, I carefully run my hand over the wall or ceiling, and when I feel a warm spot, I know that's where the litter of young are nesting! I cut a hole in the drywall adjacent to the area, and remove the young, and then patch up the hole.
Santa Fe TX Squirrel Removal and Control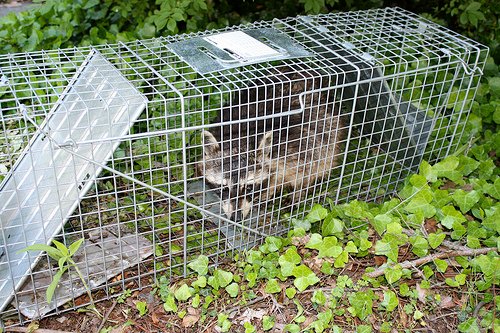 Squirrel Removal – It might be a good idea to wait until the mother isn't nearby the litter before removing them. If bat houses are installed before the exclusion, there is a chance they may start using the bat houses after the exclusion devices are installed. You can read more about bat repellent here. Humane squirrel control procedures to get squirrels out of your attic. Very similar to the Mexican free-tail, the Little Brown Bat is also nocturnal, hibernates and feeds on large amounts of insects.
Not all at once, and they make several trips in and out per night. If you do find yourself with orphaned baby wildlife you can do an internet search for a local wildlife rehabber. The site wildliferehabber.org is an example of a site with a searchable directory. Squirrel damage repairs and exclusion services to keep nuisance squirrels out for good. Another factor is the high concentration of bats present in a nursery colony during that period. The following are some common raccoon problems and some warning signs for you to look out for. Assess and repair the raccoon damages (and have your insurance pay for it)
Due to the extremely poor condition of some structures and the rate of deterioration, some homes or buildings may not qualify for any bat-proofing guarantee. The slightly rounded ears are also bordered by white fur. Nine times out of ten, there's baby raccoons up there! If you trap and remove the mother, you will have a BIG PROBLEM on your hands, and you will likely cause further house damage, noise, suffering of cute little raccoons, and a terrible odor as the babies die and decompose. Once a one-way trap door is installed, when a raccoon leaves as part of their regular routine, they will not be able to re-enter. Their echolocation system enables them to locate a tiny insect flying in total darkness.
Santa Fe TX Armadillo Removal and Trapping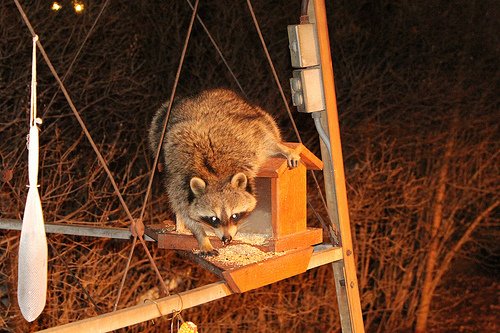 Armadillo Removal – Once people find that repellents aren't going to work for their bat problem they will often turn to trying to use poison. Insulation: Raccoons enjoy making their dens in warm, dry and quiet spaces. How to capture a raccoon that lives in my apartment attic house - Ah raccoon capture, of course. Catch, capture, similar things. A steel cage trap is the best option. Professional armadillo trapping services. This may explain the sporadic incidents of bats in your home during the winter.
One wildlife rehabber gave me this advice: "A bright, noisy attic is not a comfort zone. Roosting preference depends on the species and even gender of the bats, but we are only concerned with colonizing bats such as the three mentioned above. Five to eight light and dark rings alternate on its tail. Armadillo exclusion services to make your property armadillo proof. Raccoons are great moms.
What do raccoons live in - they live in a variety of habitats, from trees to caves to dumpsters to human buildings. The first thing for you to do is to relax a moment. What Is The Natural Habitat Of Bats? The penis bone of males is about 10 cm (4 in) long and strongly bent at the front end. It's hard to get bats to live in a bat house.
Santa Fe TX Bird Removal and Bird Control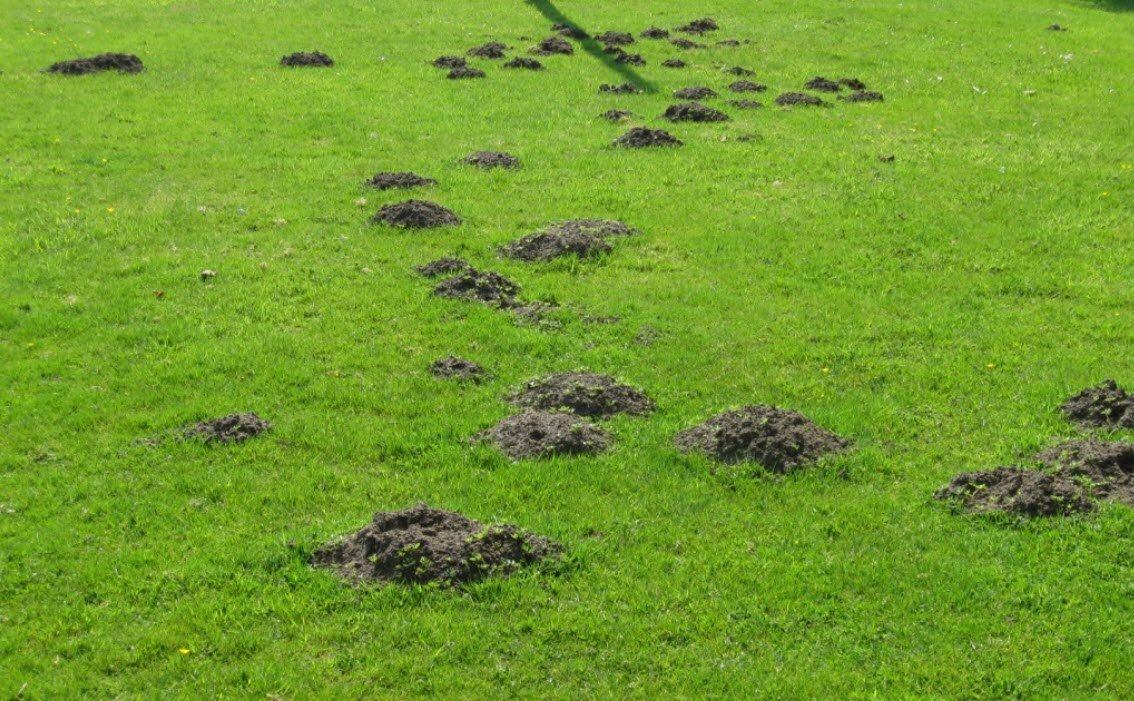 Bird Control – If you want to attract bats to your property and offer them shelter, then by all means do so. The attic and walls and other areas the bats have contaminated should be cleaned. How do you get rid of raccoons on the roof - I cover this above, and the important thing to realize is of course that they may be getting inside the house. Bird nest removal services in Texas. Their top speed over short distances is 16 to 24 km/h (10 to 15 mph). These egg spores can live for years as dry pods.
Carl Linnaeus placed the raccoon in the Ursus genus—first as Ursus cauda elongate ("long-tailed bear") and then as Ursus lotor ("washer bear"). Bird droppings clean up and sanitizing.  You may see staining around areas a bat can use to enter your home. In a nutshell, you have to find out how they are flying in and out, install a special one-way device (there are several different types, for different scenarios) over the exit area, and let them fly out, but not fly back in. Never seal a primary entry/exit spot before an exclusion.
I've seen them climb easy areas on homes, such as downspouts and screened porches, but also harder areas, such as wood trim, brick walls, or even the smooth corner of houses. The raccoon just won't care. They carry germs and diseases that are considered toxic to humans and allow the growth of fungus spores that can lead to serious lung problems. You can then bring it outside and watch it flutter away. If the temperature drops rapidly to a level much below about 45 degrees where the bats are hibernating (attic, etc), they will attempt to locate an area inside the home or building with more favorable temperatures.
---