Licensed and Humane Wildlife Removal in Richmond Texas
WHY CHOOSE THE CRITTER SQUAD?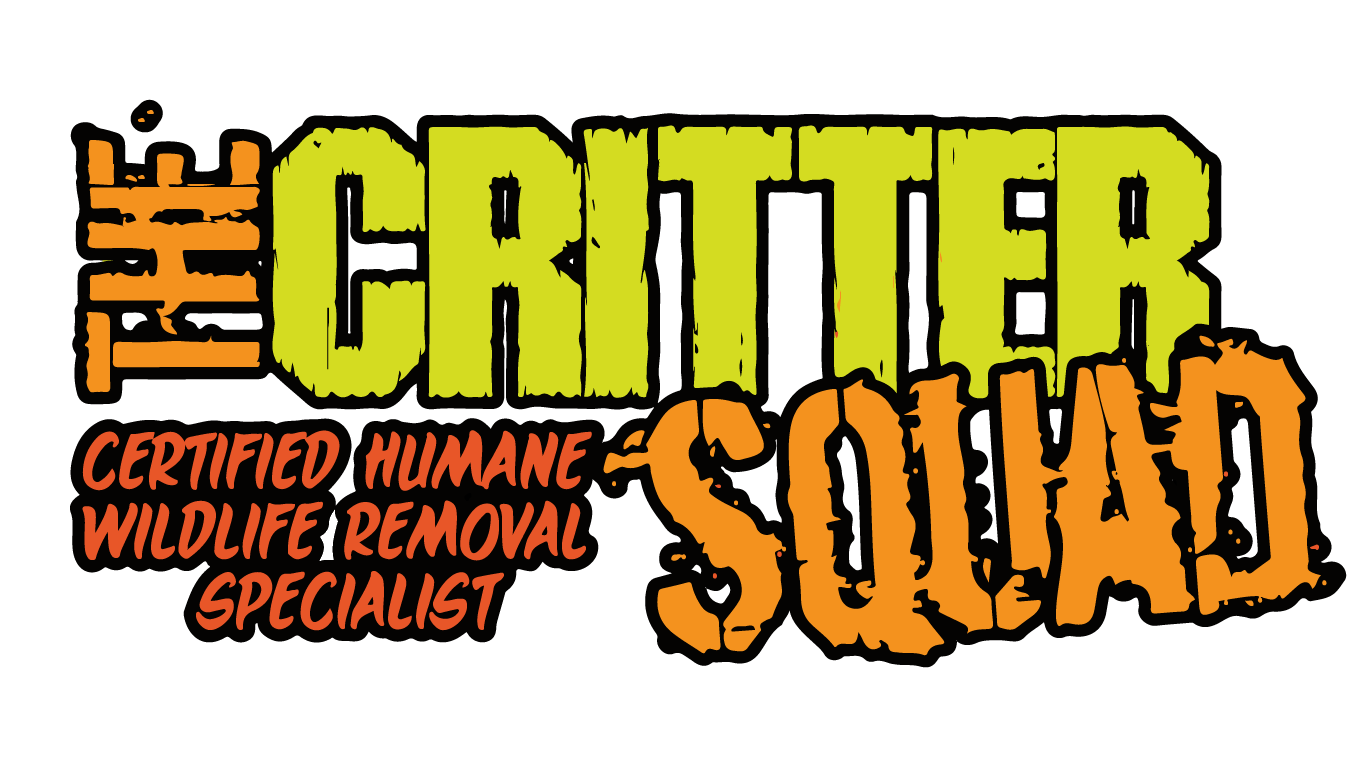 100% Military veteran owned and operated. Our military work ethic is the example for others to follow. We do it right the first time. We pride ourselves on dedication, integrity, and customer satisfaction.
The Critter Squad are a fully licensed and insured nuisance wildlife control company in Richmond TX and we specialize in resolving all types of conflicts with wildlife using the latest and most humane methods available. Our specialty is humanely removing wildlife from residential and commercial locations including, not only the removal of the animal(s) but also repairing the damage they may have caused. We wildlife proof the structure so the animals do not return in the future, full attic clean out, restorations and much more. Regardless of the issue in Richmond Texas, The Critter Squad can solve it! All of our work is 100% backed with a written GUARANTEE.
The Critter Squad are your local Richmond animal removal specialists in humanely removing animals and wildlife from your home and property. PERMANENTLY! The Critter Squad guarantees that once the offending animal is removed, they will not be able to return due to our exclusion process that eliminates access back into your home. We do not use poison or killing traps, thus eliminating the possibility of injuring your domestic pets. We currently serve Houston and the surrounding areas and are experts in removing animals from attics, chimneys, yards and buildings. We are licensed and have more experience than your backyard animal trapper. When Animal Happen in Texas, we got your back!
Servicing the entire area of Fort Bend County County Texas
Richmond TX Bat Removal and Control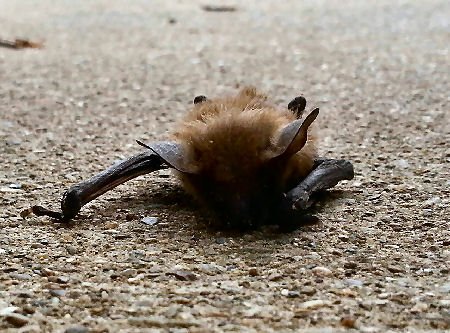 Bat Removal – This virus affects the immune system, mainly the nervous system very quickly. So by flooding a light into the attic or producing loud noise, like from a radio, will cause disturbance to the raccoons.The mother raccoon will soon find a safer place elsewhere to raise her pups. Coon trapping tips - Coon is short for raccoon, or an abbreviation that people often use. Professional bat control services in Richmond, TX to get rid of bats from attics. With a large colony of bats, this really adds up. It should be immediately transferred to a holding container, such as a solid-wall box trap, which you should bring into the attic upon entry, along with the snare pole, thick gloves, mask, pillow case, head lamp, etc.
Bat Facts And Removal. Bat exclusion services in Richmond Texas are always guaranteed. If Bats Are So Good For The Environment Why Not Leave Them There? The maternity colony will grow with each passing season and before you know it you could have a colony ranking in the hundreds. Bat exclusion measures should not be performed from mid-May through early-August, as there may be young bats in the colony that are still unable to fly.
I have a racoon in my roof who do I call - You call a professional wildlife control man. And you MUST NOT do it when there are baby bats present, or you will have a big problem. When exclusion work is to be done, observing the structure at dusk will give an indication as to the entry and exit points. They may even accidentally find their way into your living quarters during the winter months. Due to the intelligent nature of the raccoon and their territorial nature, following the proper removal procedures the raccoon will normally not want to go back into that den site due to fear.
Richmond TX Roof Rat Removal and Extermination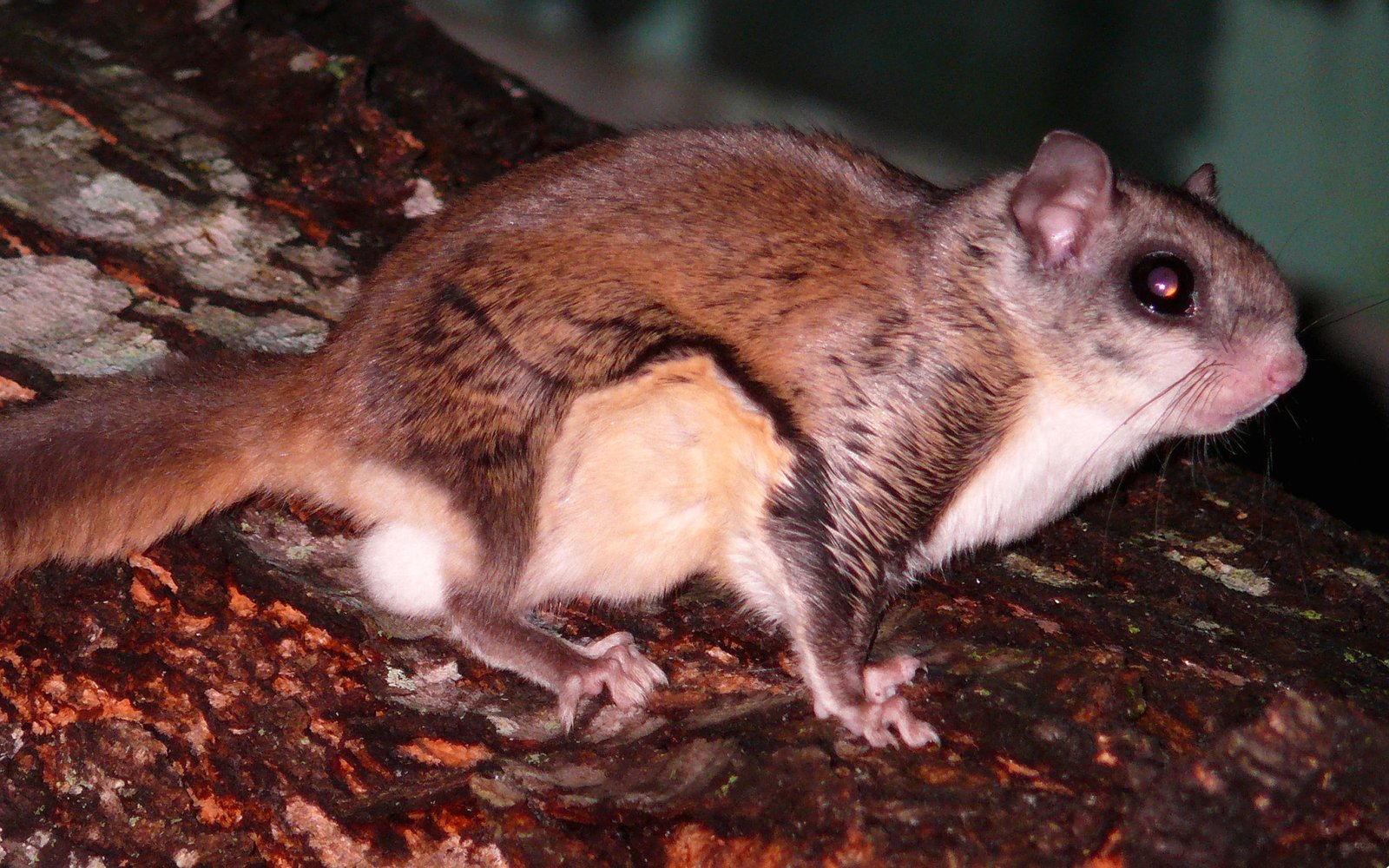 Rat Removal – They hibernate in the winter. The young are dependent on their mothers for some time. Attic restoration cost after racoon - This can vary based on the amount of damage or contamination, and the company doing the cleanup work. We know how to get rid of roof rats from attics. Instead bats are more closely related to primates and shrews. Your attic is much better.
After an inspection is conducted, Wildlife Control technicians will be able to provide you with a thorough description of what the problem is. I've seen cases in which raccoons have reached through the bars of the cage and ripped up screened doors and pool enclosures, pulled up electrical wires, and more. Roof rat extermination and rat exclusion from home is what we do best to make your home rat proof. But in the case of raccoons in the attic, you should not be trapping with bait at all. The bulk of the droppings can be shoveled out into plastic garbage bags, then loose droppings can be vacuumed up with an industrial vacuum with filter. Or, you an just watch the house at dusk and see where they are coming out.
When the raccoon leaves, the one-way trap door is then replaced with screening that will prevent the raccoon from re-entering from that same screened area. One of the major concerns is that, bats can transmit rabies to humans. Instead bats are more closely related to primates and shrews. These are very effective. Bats are nocturnal and enjoy roosting in very warm areas. It is the absolute worst thing you can do, but unfortunately the most common step that is taken.
Richmond TX Skunk Removal and Exclusion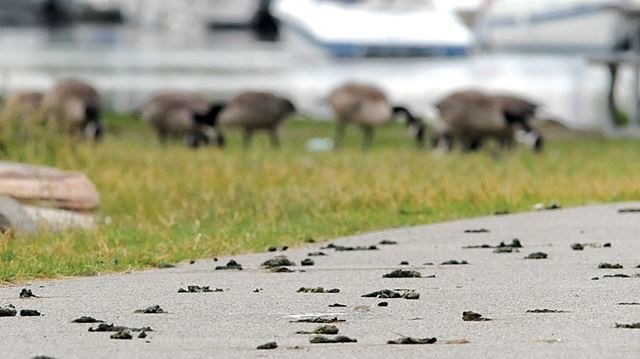 Skunk Removal – Rabies: Raccoon rabies has been of concern since it was first reported in 1999 in Ontario. The combination of their urine, droppings, birthing debris, and decayed food scraps are known to cause unsightly leaks in the walls and ceilings, unbearable odors inside the home, and upper respiratory illnesses. Raccoons will use just about any space they can access for shelter inside or outside a home. Professional skunk exclusion and proofing services to keep skunks out of your yard. Why Are They There? Wild animals live in attics because it's great habitat.
As a word of precaution before moving any further, ensure that you never touch the bat directly. Exclusions can range from a few hundred to several thousand dollars depending on the size of the structure, equipment required, materials for repairs, labor time for repairs and sealing, and mileage to site. Skunk removal from window wells and dead skunk removal. Raccoon on roof - The misspelled version of racoon - yes, they get on top of the roof, and yes I discuss it above. They may make several trips per night.
It's basically a small snapping clamp device staked down in some fashion. They are held back there by a metal cage divider. Once you have found the ways the bats are getting in and have insured you aren't getting ready to exclude them during maternity season it's time to get to work. If it's a colony of bats living in a building, they crawl to the edge, and fly out. In this group females give birth to one pup and take care of it until it can fly and fend for itself which takes several months.
Richmond TX Raccoon Removal and Trapping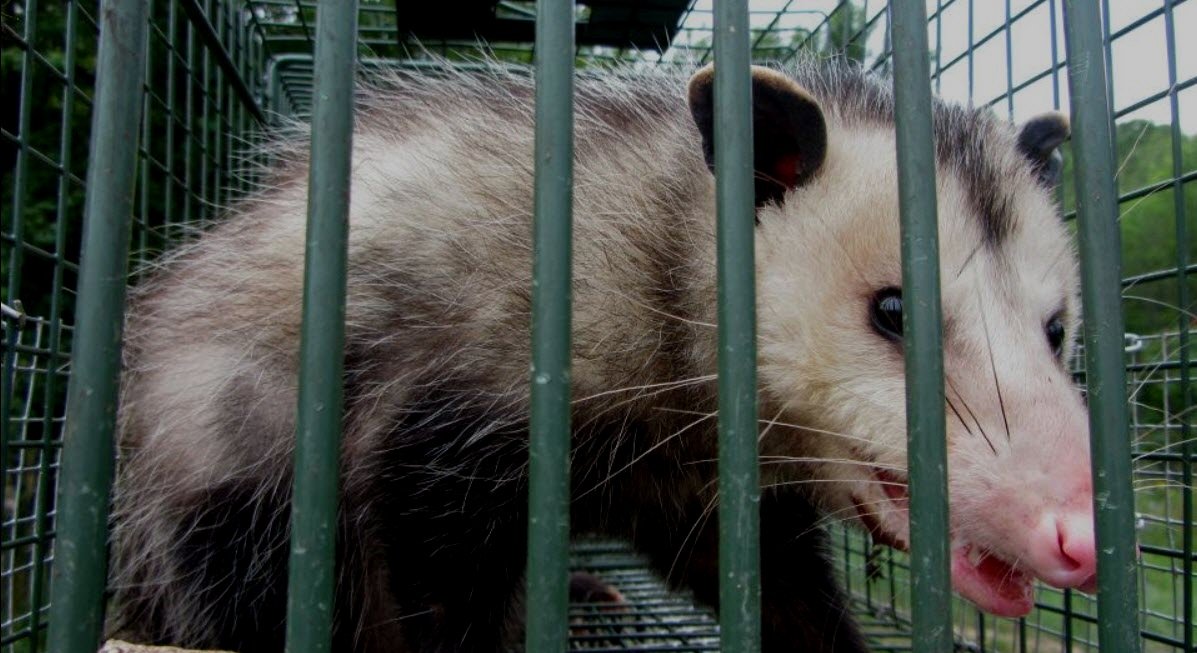 Raccoon Removal – Types of raccoon - there's only one species of raccoon - Procyon lotor - but there are several different personality types, just like with dogs. Some are city raccoons, some are country raccoons, some are aggressive, some are meek, etc. A house with wide-open holes and easy access stands a higher chance of seeing a raccoon enter at some point. If babies are involved in the raccoon removal process, a one-way door is not used. Humane live trapping of raccoons and raccoon baby removal services. Raccoons have a dual cooling system to regulate their temperature; that is, they are able to both sweat and pant for heat dissipation.
For this reason you need to get the bats out safely and as quickly as possible. The species makes a variety of vocalizations including hisses, whistles, screams, growls and snarls. Raccoon damage repairs and attic restoration services in Richmond TX. I've also done a lot of research and found competent and humane wildlife experts in these cities, who know how to get rid of raccoons the right way: Charlotte - Fort Lauderdale - Miami - Seattle - Portland - Oakland - Los Angeles - San Diego - Phoenix - Dallas - Houston - Austin, TX - Arlington, VA - Denver - Cincinnati - Baltimore - Nassau County - Jacksonville - Orlando - Tampa - Boca Raton - Virginia Beach - Chicago, but the directory lists almost 500 US cities and towns. Many homeowners are installing bat houses on their property to provide a natural method of insect control and reduce the need for pesticides.
This ensures that the weak-points, entry-points, potential entry-points and main entry-points are protected by galvanized steel mesh, a material strong enough to prevent raccoons from chewing through. Carl Linnaeus placed the raccoon in the Ursus genus—first as Ursus cauda elongate ("long-tailed bear") and then as Ursus lotor ("washer bear"). We spend an evening watching all sides of the structure to locate the primary exit points. It has very sensitive front paws and this sensitivity increases underwater. Once she's trapped inside, she usually bends the divider bars easily and she's reunited with her young. It can range from 5 to 26 kilograms (10 to 60 lb), but is usually between 5 and 12 kilograms (10 and 30 lb).
Richmond TX Squirrel Removal and Control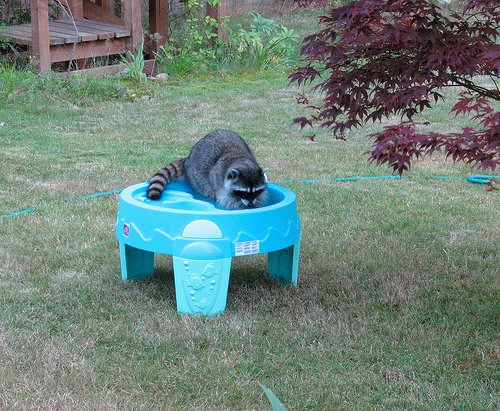 Squirrel Removal – However, a large swarm of thousands of bats makes a hell of a ruckus, what with the crawling and flying and squeaking of the whole bunch. Since then it was discovered that infected raccoons cannot be distinguished from healthy ones. After a while they get full and head back to the roost in order to rest. Humane squirrel control procedures to get squirrels out of your attic. Bats carry a large number of diseases and parasites that can be quite dangerous to you.
Some of the most common species only need an inch by half inch to get in. Live Cage Trap: This is by far the most common type of trap used by wildlife control companies and do-it-yourself homeowners. Squirrel damage repairs and exclusion services to keep nuisance squirrels out for good. I've written about various ways of how to kill raccoons. Inspection: You have to find out how the bats are getting in and out of the building, where they are living, what species they are, and what damage they have caused. Almost every person who gets bit does so because they pick up a sick or injured bat.
They can often be very hard to find. The trash can is often tipped over, and your garden is spoiled by raids of your unwelcome guests. Once you are done reading this post, you will know all the steps needed to get raccoons out of your attic and repair all the damage. Below, Havahart provides step-by-step instructions to help you get rid of raccoons, as well as other useful trapping and repelling information. If they're tearing their way into your screened porch to swipe at your pet bird, bring the bird inside! Common sense.
Richmond TX Armadillo Removal and Trapping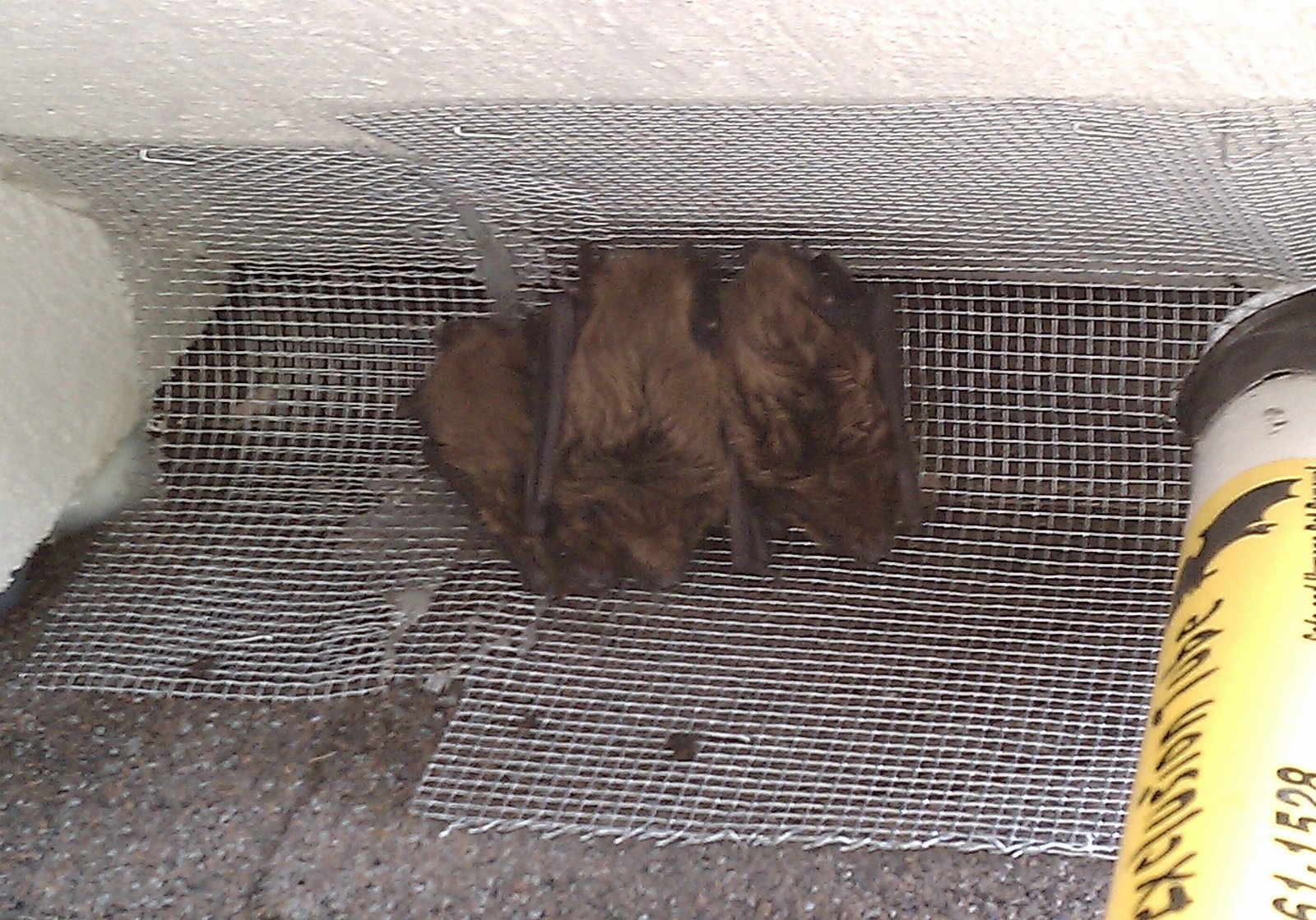 Armadillo Removal – This happens almost once a week for me. They gather to mate before hibernating and the females store the sperm inside of their body until after hibernation. Check inside during the day and look for daylight after sealing. Professional armadillo trapping services. Animals such as raccoons and squirrels often find their way in homes to get away from the elements and as a result cause damage and disturbances.
There is only one way to do it right: with a live exclusion. Thus, the use of traps by amateurs or ignorant trapping companies often creates a bigger problem than before! If you do trap a raccoon, check for nipples! If you can see them, you've got babies up there, and they've got to be found and removed, and it's often no easy task. As an attic cools down, cool outside air is drawn into any cracks or holes, and the bats follow the air currents to the exit holes. Armadillo exclusion services to make your property armadillo proof. However, it, or one of its young, might decide to stay.
Plus you'd be breaking the law, but that's the least of your concerns, compared to potentially hundreds of stranded baby bats now crawling down your walls, into your house, and eventually dying and rotting & stinking. That will result in disaster. Chances are, once you realize you have a bat problem there is a colony in your home which could be as many as forty or more mother bats. Fur and feces can be found at entry points accompanied by an unpleasant odour. Bats sleep during the daylight, which makes it easier to find them.
Richmond TX Bird Removal and Bird Control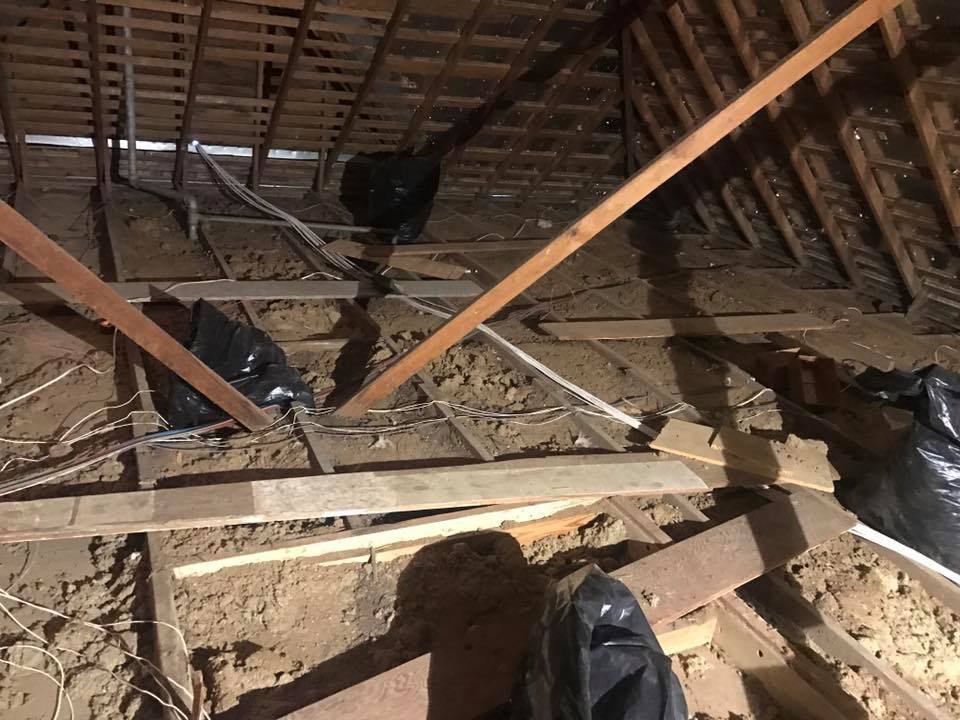 Bird Control – How Can You Tell Bats Are In Your Attic? Raccoon in walls or homes will it leave on its own - The animals might leave on their own after the babies are weaned after months. But then the female will soon have another litter, and yes, she will absolutely pick the same place again. But these tactics aren't long-term solutions, and neither are products. Bird nest removal services in Texas. Performing an inspection can be time consuming, as we closely inspect the entire outer structure. They are not.
I've been to plenty of homes at which homeowners have been wasting all their AC air, blowing it into the attic through torn ducts! I've also seen cases of electrical shortages from chewing on wires, and water damage from leaks caused in re-plumbing pipes that have been torn open in attics. Bird droppings clean up and sanitizing.  An astute trapper keeps his eyes open for all of these dangers and sets the traps properly and secure in a safe place. They know that if a male finds any baby raccoons, it will kill them, so that the female goes back into heat and can be mated with. Once you have spent the time confirming bats are in your home you'll want to look for ways they are getting in.
If a bat is weak, sick looking and found during the day there is a good likelihood it could be carrying rabies. How Did They Get In? Raccoons are excellent climbers, they are very strong, and they have very nimble hands. Tightly bag and seal this waste and toss. They only give birth to one baby and this usually takes place in late spring. The other thing that works is having a wildlife control expert take care of the problem.
---