Licensed and Humane Wildlife Removal in Pleak Texas
WHY CHOOSE THE CRITTER SQUAD?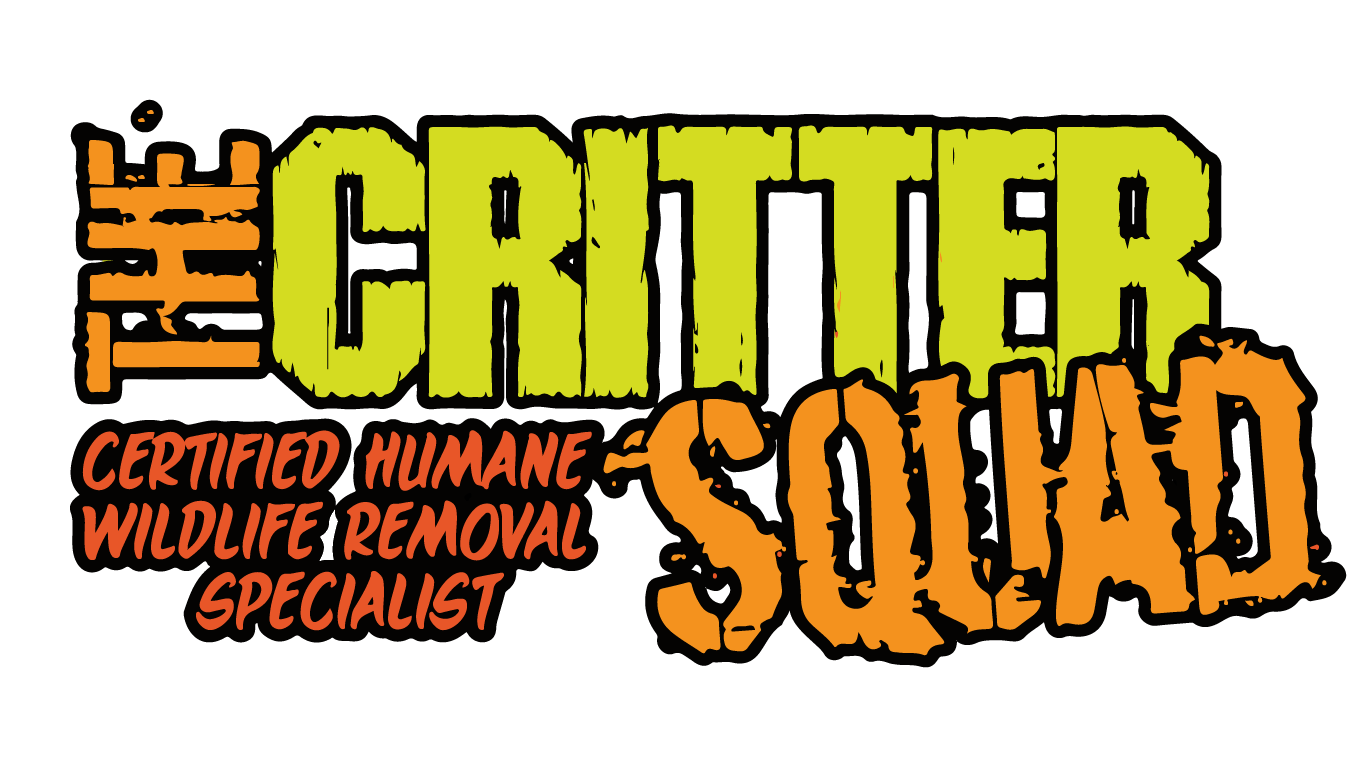 100% Military veteran owned and operated. Our military work ethic is the example for others to follow. We do it right the first time. We pride ourselves on dedication, integrity, and customer satisfaction.
The Critter Squad are a fully licensed and insured nuisance wildlife control company in Pleak TX and we specialize in resolving all types of conflicts with wildlife using the latest and most humane methods available. Our specialty is humanely removing wildlife from residential and commercial locations including, not only the removal of the animal(s) but also repairing the damage they may have caused. We wildlife proof the structure so the animals do not return in the future, full attic clean out, restorations and much more. Regardless of the issue in Pleak Texas, The Critter Squad can solve it! All of our work is 100% backed with a written GUARANTEE.
The Critter Squad are your local Pleak animal removal specialists in humanely removing animals and wildlife from your home and property. PERMANENTLY! The Critter Squad guarantees that once the offending animal is removed, they will not be able to return due to our exclusion process that eliminates access back into your home. We do not use poison or killing traps, thus eliminating the possibility of injuring your domestic pets. We currently serve Houston and the surrounding areas and are experts in removing animals from attics, chimneys, yards and buildings. We are licensed and have more experience than your backyard animal trapper. When Animal Happen in Texas, we got your back!
Servicing the entire area of Fort Bend County County Texas
Pleak TX Bat Removal and Control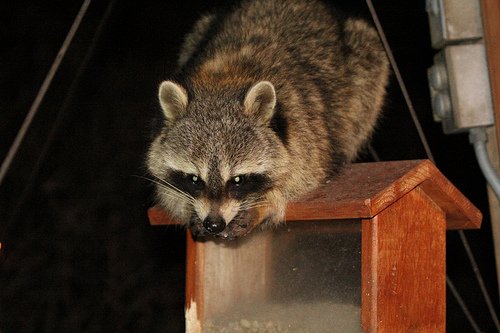 Bat Removal – These bats are small, with a wingspan of 8 inches, and a weight of less than half an ounce. Though they are not blind, their eyesight is very limited especially since they are creatures of the night. You're not exactly looking forward to that, right? It may take hours. Professional bat control services in Pleak, TX to get rid of bats from attics. People tend to be terrified of them but it's important to note they are not aggressive and will not choose to attack a person. But in the case of raccoons in the attic, you should not be trapping with bait at all.
An astute trapper keeps his eyes open for all of these dangers and sets the traps properly and secure in a safe place. Bat exclusion services in Pleak Texas are always guaranteed. Always use a towel or some other kind of garment that you can wrap the bat in to get rid of it. Then I get called out because I am capable of finding the young and doing whatever it takes - tight crawls through hot attics, cutting through walls, hours of searching - in order to find and remove them. Call or e-mail for a current inspection fee for your structure (please include city & state so we can figure distance to site)
You're not exactly looking forward to that, right? It may take hours. Damages can become extreme and require costly renovation and repairs if left alone for long periods of time. Non-lethal traps may be necessary to prevent raccoons using the attic or other part of the house as a nest site. As raccoons have short legs compared to their compact torso, they are usually not able either to run quickly or jump great distances. If it's too small, the animal won't fit inside, or may trigger the trip pan, but not allow clearance for the door to shut all the way.
Pleak TX Roof Rat Removal and Extermination
Rat Removal – What Do They Do Once Inside? After a raccoon finds a way in and decides to live in an attic, it basically sets up shop. I've seen them climb easy areas on homes, such as downspouts and screened porches, but also harder areas, such as wood trim, brick walls, or even the smooth corner of houses. Sometimes raccoons will simply rip right through the shingles and wooden roof, right into the attic - they are that strong. We know how to get rid of roof rats from attics. Last but not least, we understand how insurance companies work, and we will guide you through the process of claiming your money. Raccoons carry several diseases.
Get raccoons out of the attic - indeed you ought to get them out of the attic, or they will cause all sorts of raccoon damage. Raccoon urine smell - The urine does smell. You can smell it in your attic. I clean and get rid of raccoon smell with a special enzyme cleaner that I fog the attic with. Roof rat extermination and rat exclusion from home is what we do best to make your home rat proof. Generally, Exclusion is the most effective long-term method the homeowner can employ to help prevent raccoon damage. These colonies are composed primarily of females. Racoons in homes - The misspelled version of racoon - yes, they get in homes, and yes I discuss it above.
There is no legal poison for raccoons. Can baby raccoons chew through ceiling - No, they don't have good enough gnawing abilities. But the waste they leave might decay the ceiling and they might fall through. Raccoons are great moms. The reason bats sometimes appear to be swooping towards us is due to the fact they are simply zoning in on the insects we attract. If it's just a few bats, it may not be a big deal. Taller structures are more likely to receive less maintenance due to a lack of access for repairs.
Pleak TX Skunk Removal and Exclusion
Skunk Removal – During the night they are wide-awake which puts you in greater danger. " These kits are usually weaned by the age of 16 weeks, and in the fall the group of kits will leave their mother. The original habitats of the raccoon are deciduous and mixed forests, but due to their adaptability they have extended their range to mountainous areas, coastal marshes, and urban areas, where some homeowners consider them to be pests. Professional skunk exclusion and proofing services to keep skunks out of your yard. When it comes to bats this is where the damage comes from.
Due to the intelligent nature of the raccoon and their territorial nature, following the proper removal procedures the raccoon will normally not want to go back into that den site due to fear. Some are particularly dangerous for human beings, like roundworm, leptospirosis, salmonella and rabies. Skunk removal from window wells and dead skunk removal. Flood the attic with light AND add a radio playing as loud as you can before the neighbors complain will remove two of the three reasons why mom animal chose the spot. The Big Brown Bat (Eptesicus fuscus) is also common in the northern areas.
As you can understand, getting rid of your raccoons and finding a definitive solution to your problem is not an easy job. The most common bat in the U. BAT BEHAVIOR: Bats are nocturnal. There are several types, with the most common the double spring-loaded connibear traps. How to Kill a Bat Exclusion is the more humane method and the only effective method of removing bats from your home.
Pleak TX Raccoon Removal and Trapping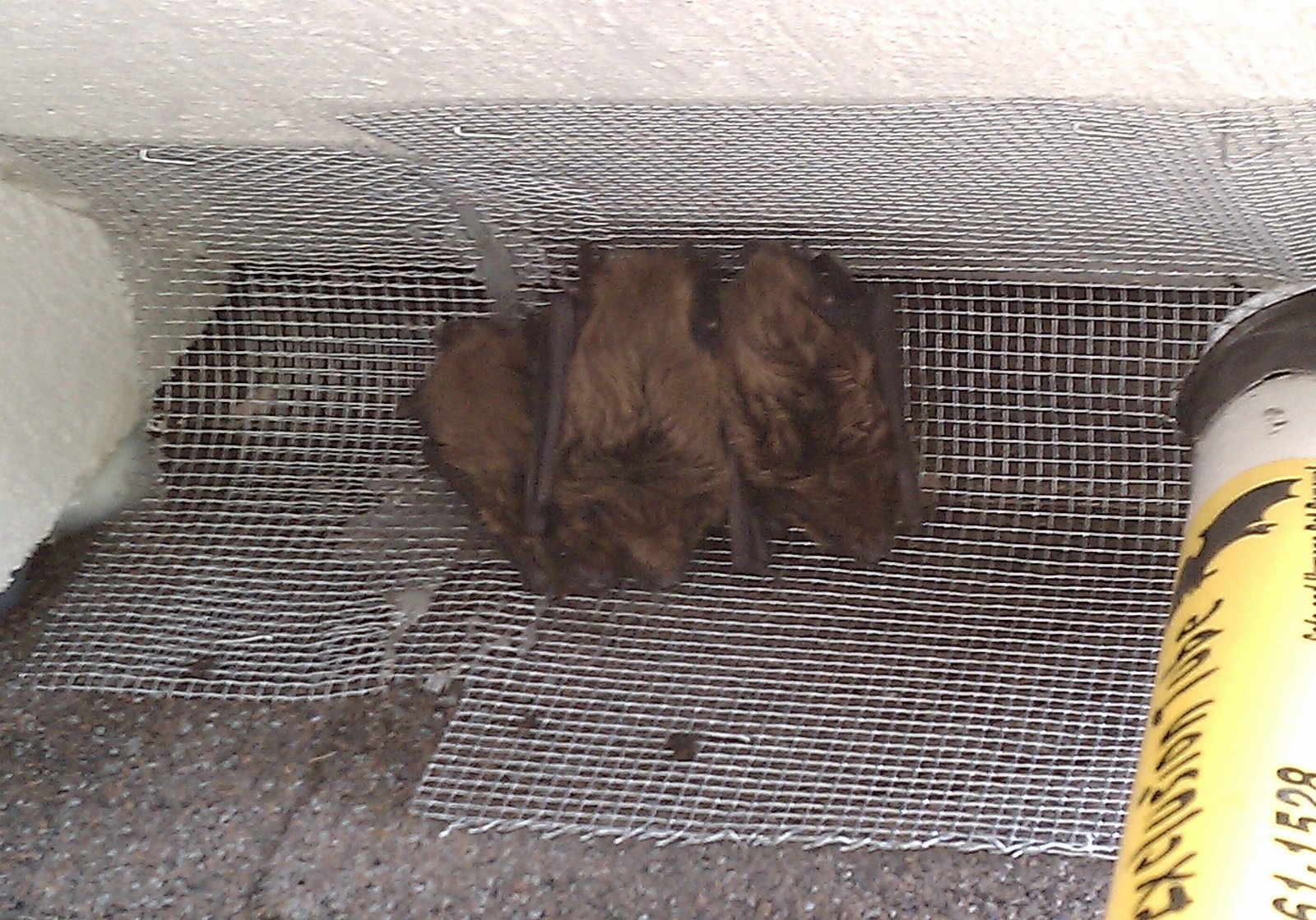 Raccoon Removal – We offer up to a 3-year warranty on our exclusions (depending on structure condition) if we bat-proof the structure. Of course, you can try any and all of the suggestions you get, but it is my educated opinion that you will just lose time and energy by doing so. But these tactics aren't long-term solutions, and neither are products. Humane live trapping of raccoons and raccoon baby removal services. If they are not able to find their way into your living quarters, they die in the attic.
However, if you've got a typical maternity colony of bats in your home or building, it can be a big problem. Raccoons mate between January and March, when there is an increased amount of daylight. Raccoon damage repairs and attic restoration services in Pleak TX. After a while large piles of droppings form. What Is The Natural Habitat Of Bats?
Oddly enough, we have found many insurance companies will not cover the exclusion cost, but will cover the guano removal and clean-up program. I wear a biohazard suit and rubber gloves, but most importantly, a HEPA air filter mask. There are several different types of paw hold traps. Some people recommend at least ten miles. There are about 45 species of bats in the US, but only colonizing bats live in attics. The good news is that you can get raccoons out of your attic, prevent them from coming back and find your peace of mind again.
Pleak TX Squirrel Removal and Control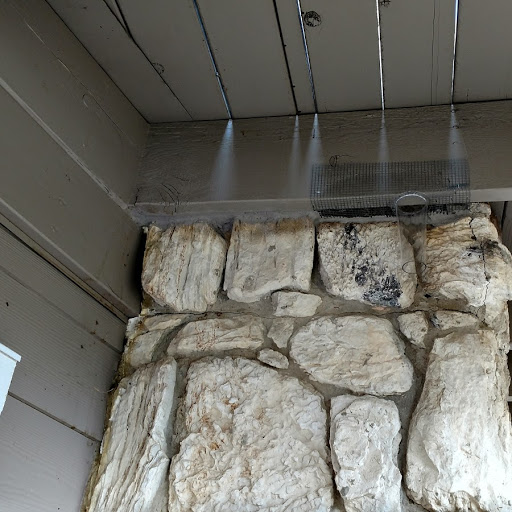 Squirrel Removal – This guano will accumulate in your home and can cause health problems as well as structural damage. You can guess how pleasant that becomes after a week or so. If it sounds as though they just want to set a trap on the ground and quickly get to the next customer, find someone else. Humane squirrel control procedures to get squirrels out of your attic. Urine is absorbed by the insulation, so you will most likely have to replace it.
This is an important fact that leads to further considerations. Special techniques must be used if the animal is trap-shy. Squirrel damage repairs and exclusion services to keep nuisance squirrels out for good. Raccoon attic damage photo - several on this site, they damage wires, ducts, insulation, and more. Excluding the mother bats during that period would create a problem even worse than having the bats in your attic, as the young bats would die without their mother to feed and care for them. Are you able and willing to do so? It is not legal, in almost all states, to trap a raccoon, stick it in the trunk of your car, drive it off to the woods, and release it.
But in the case of raccoons in the attic, you should not be trapping with bait at all. The sound of a human voice is very effective in driving raccoons away. Click here for photos. The summer observations allow us to be prepared for exclusions when the proper time comes. Raccoons in crawl spaces of house - A common area for the crafty raccoon to reside. It chooses the crawl space for safety.
Pleak TX Armadillo Removal and Trapping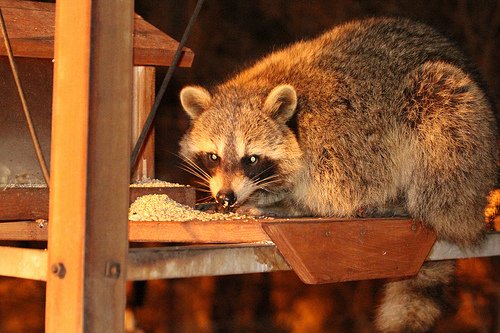 Armadillo Removal – The females form huge clusters, very frequently in man-made architecture such as church towers, attics, bridges, etc. More often, the waste is scattered prolifically throughout the attic. Many bat problems happen when the young start to crawl around and fly, and sometimes the inexperienced young crawl down into the house. Professional armadillo trapping services. They have very keen hearing and use a form of sonar to pick up on food and obstacles, helping to guide them through darkness.
How do I know if the raccoon in my attic has had babies - Good question. First of all, she almost always does. Second, if you listen, you can often hear them. Third, if you trap her and she has visible nipples, that means she's nursing babies. We added a towable boom lift to our equipment in December of 2003. A raccoon will often just move to another, less offensive part of the attic. Armadillo exclusion services to make your property armadillo proof. Roundworm: Feces of raccoons is commonly infected with a roundworm known as Baylisascaris.
We can arrange our schedule and also pick up all the necessary materials for each job in advance. Life span: In the wild, a raccoon has a life expectancy of about 2 to 3 years, but in captivity a raccoon can live up to 20 years. The question becomes, how do you go about doing that? If you are not exactly sure where the bat went you have some work ahead of you. Some are particularly dangerous for human beings, like roundworm, leptospirosis, salmonella and rabies. Of course! Seal every gap, crack, and hole in your house.
Pleak TX Bird Removal and Bird Control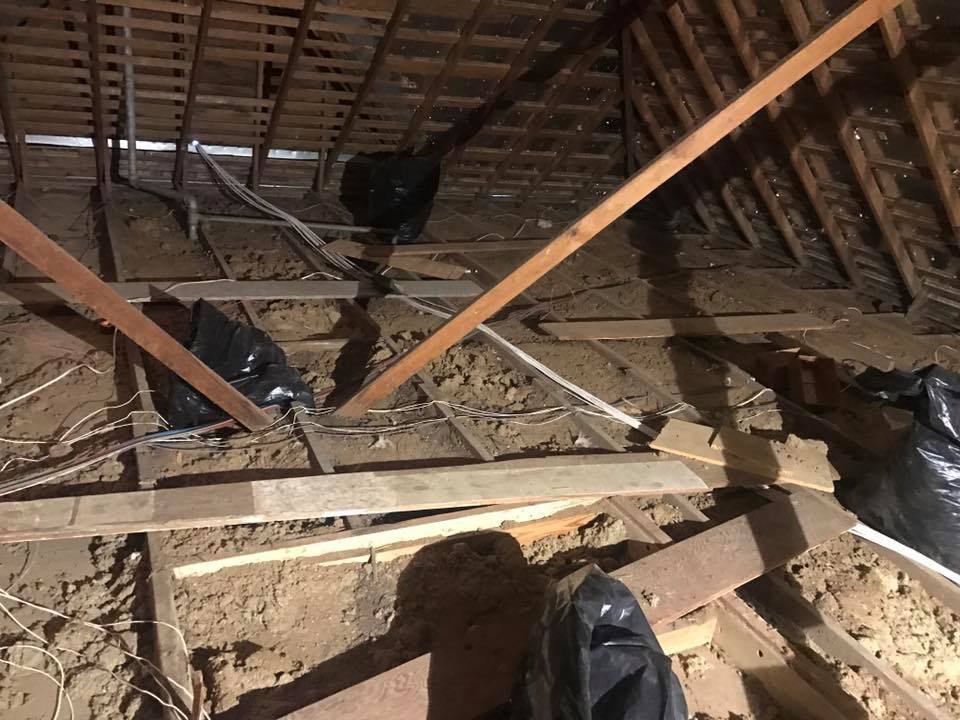 Bird Control – The raccoon is an animal that is at once hated and beloved for its antics. Racoons in homes - The misspelled version of racoon - yes, they get in homes, and yes I discuss it above. For more information read my raccoon trapping guide. Bird nest removal services in Texas. Once you have found the ways the bats are getting in and have insured you aren't getting ready to exclude them during maternity season it's time to get to work. A raccoon will have two to five babies in the spring.
Seal-Up: After you are 100% certain that all the bats are out, remove the exclusion devices and seal the entry holes shut. Bird droppings clean up and sanitizing.  That's why before entering an attic inhabited by raccoons or cleaning their droppings, it is crucial to wear a professional respirator to protect yourself against this life-threatening disease. Read more about Home Remedies to Keep Away Raccoons and Get Rid of Them This cost will vary, depending on how many repairs are needed, what part of the country you live in, how many raccoons are in the attic, how many service trips are necessary, if you need cleanup, etc.
Many people think that they should trap the bats and get rid of them this way however this is not the best way to get rid of bats. For these reasons it's good idea to get rid of raccoons in the attic. If you don't remove the babies, they squeal and suffer as they starve for two weeks, then die, rot, and cause a big odor. If you have raccoons in your attic, the total cost will probably run between $350 - $500 to remove all the raccoons (plus young) and seal the entry holes shut. They are not.
---