Licensed and Humane Wildlife Removal in Foster Texas
WHY CHOOSE THE CRITTER SQUAD?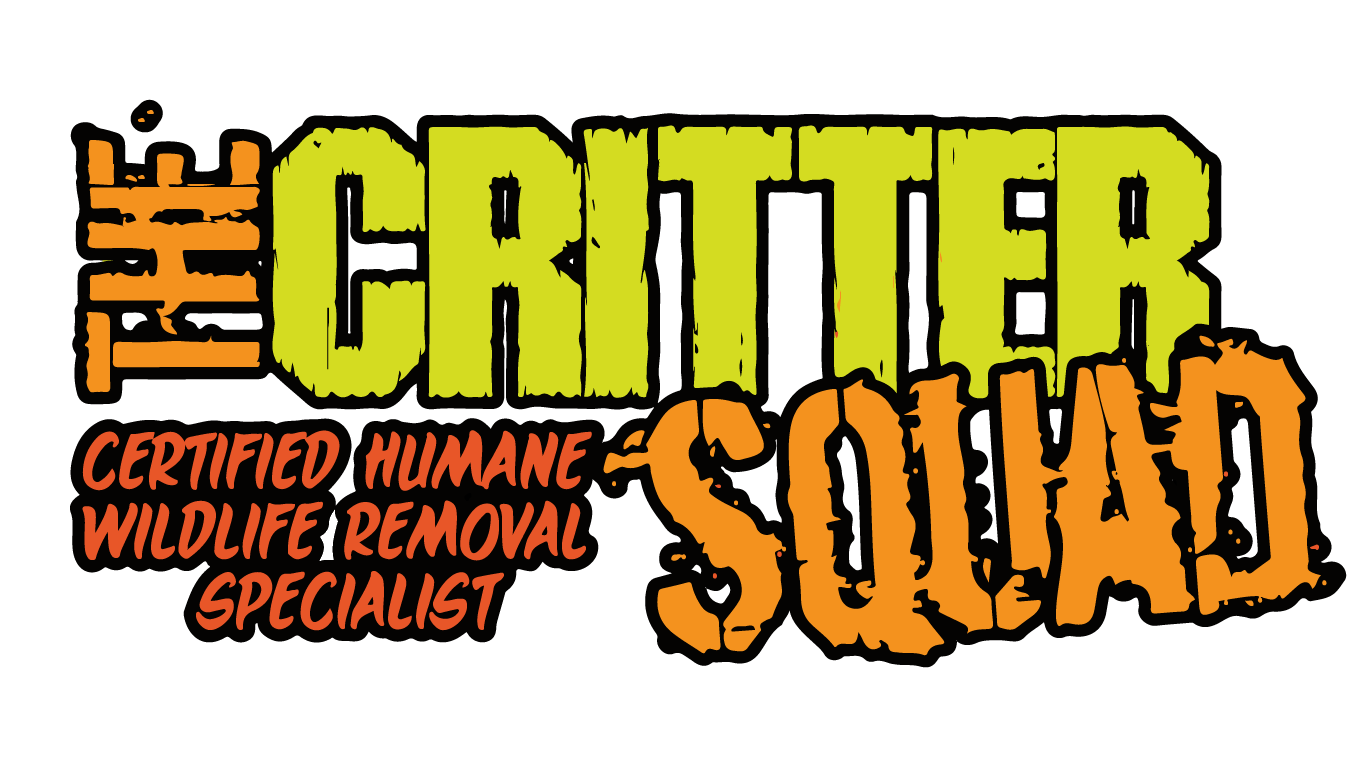 100% Military veteran owned and operated. Our military work ethic is the example for others to follow. We do it right the first time. We pride ourselves on dedication, integrity, and customer satisfaction.
The Critter Squad are a fully licensed and insured nuisance wildlife control company in Foster TX and we specialize in resolving all types of conflicts with wildlife using the latest and most humane methods available. Our specialty is humanely removing wildlife from residential and commercial locations including, not only the removal of the animal(s) but also repairing the damage they may have caused. We wildlife proof the structure so the animals do not return in the future, full attic clean out, restorations and much more. Regardless of the issue in Foster Texas, The Critter Squad can solve it! All of our work is 100% backed with a written GUARANTEE.
The Critter Squad are your local Foster animal removal specialists in humanely removing animals and wildlife from your home and property. PERMANENTLY! The Critter Squad guarantees that once the offending animal is removed, they will not be able to return due to our exclusion process that eliminates access back into your home. We do not use poison or killing traps, thus eliminating the possibility of injuring your domestic pets. We currently serve Houston and the surrounding areas and are experts in removing animals from attics, chimneys, yards and buildings. We are licensed and have more experience than your backyard animal trapper. When Animal Happen in Texas, we got your back!
Servicing the entire area of Fort Bend County County Texas
Foster TX Bat Removal and Control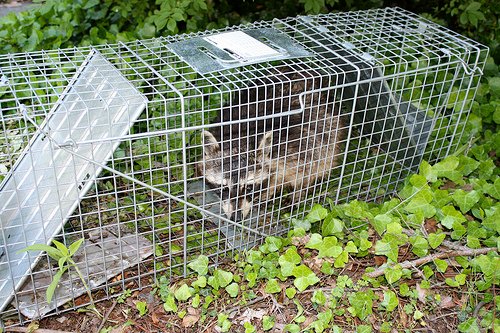 Bat Removal – How to get raccoons out of fireplace chimney - They're most likely living right above the fireplace, at the bottom of the flu. Leave the damper shut, so they don't come down into the house. There's also a special trick that many trappers are able to use - the use of raccoon eviction fluid. You may also see issues when outside around dusk or dawn. Professional bat control services in Foster, TX to get rid of bats from attics. Our inspection costs reflect time, travel, and preparation of the exclusion program details. On many structures it is possible to locate the access point(s) by performing a detailed inspection of the outer structure.
Raccoon eviction fluid - This is a substance, made from the feces and urine and gland scent of a dominant male raccoon, and it can be used to intimidate a female with young into packing up and leaving an attic or house. This product is usually only available to professional trappers. Bat exclusion services in Foster Texas are always guaranteed. Five to eight light and dark rings alternate on its tail. The original habitats of the raccoon are deciduous and mixed forests, but due to their adaptability they have extended their range to mountainous areas, coastal marshes, and urban areas, where some homeowners consider them to be pests. Please, read on, and learn how to handle the raccoon problem without attempting to resort to poison.
The bulk of the droppings can be shoveled out into plastic garbage bags, then loose droppings can be vacuumed up with an industrial vacuum with filter. If you don't remove the babies, they squeal and suffer as they starve for two weeks, then die, rot, and cause a big odor. A raccoon is in my attic does insurance pay for the damage - it might depend on the carrier and the negotiating ability of you or the company that cleans the attic. I personally don't know a whole lot about this issue, because my attic cleanups never cost enough to justify insurance coverage. I know some companies try to rip off the insurance company for ten thousand dollars or more - that's their business model. Here at Get Raccoons Out & All Animal Removal, we understand how to work with insurance companies to provide a full restoration and repair of the damage. It can be hard to do, but a 75-year-old woman I know, a wildlife rehabber, has done it, so I guess it's possible for anyone! I bring the young outside, and then - here's one of the tricks to solving a problem with raccoons in the attic - I use the babies as "live bait" to trap the mom! There are usually four babies, so I set two traps (one is backup) with two babies in the back of each trap.
Foster TX Roof Rat Removal and Extermination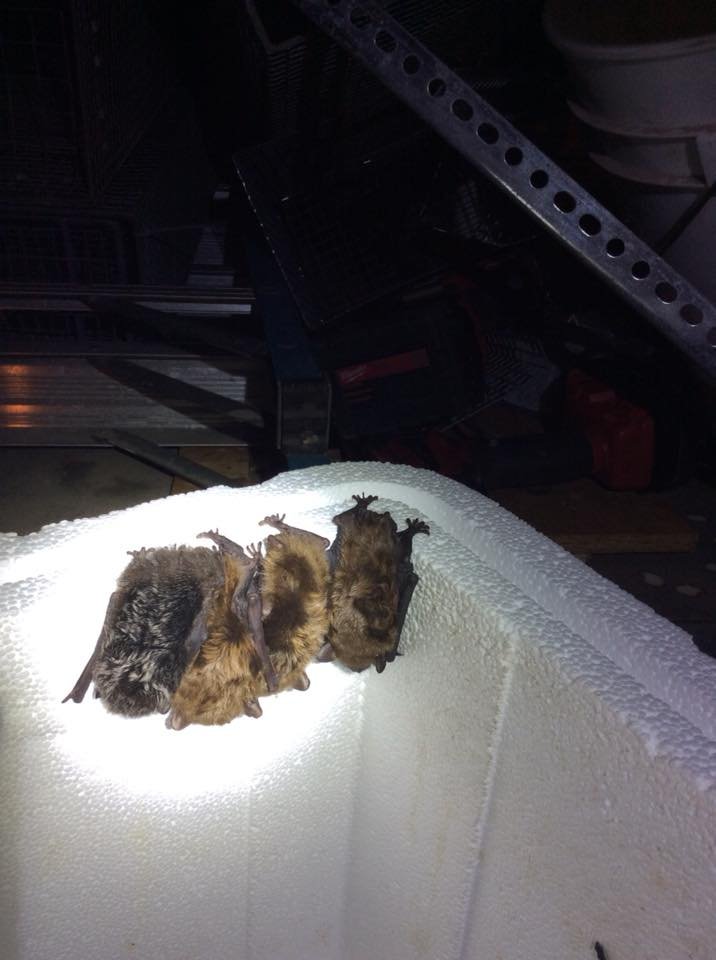 Rat Removal – They are all insectivorous, catching insects on the wing. They then fly back out to feed some more. Are you able and willing to do so? It is not legal, in almost all states, to trap a raccoon, stick it in the trunk of your car, drive it off to the woods, and release it. We know how to get rid of roof rats from attics. For this reason you will likely need a ladder if you are going to hunt for their point of entry. Searching for bedding materials, they may shred and tear wire insulation, wallpaper, vent ducts, electric cables, pipes and whatever else they find suitable.
You want someone who will crawl through the attic relentlessly to find the baby raccoons. The original habitats of the raccoon are deciduous and mixed forests, but due to their adaptability they have extended their range to mountainous areas, coastal marshes, and urban areas, where some homeowners consider them to be pests. Roof rat extermination and rat exclusion from home is what we do best to make your home rat proof. Bats are often persecuted due to the fact that most people have no understanding of bat ecology and the important role they play in controlling night-flying insects. It was previously believed bats migrated to caves or mines for hibernation, but we now know many will hibernate inside homes and buildings. Bat houses do not increase the chance of having bats in your home.
The fact that it's readily sold to the public often leads people to believe that they can just go out and trap animals. Many states require immediate dispatch or immediate release at the capture site - kind of defeats the point of trapping. Exclusion: Install one-way exclusion devices on the primary entry/exit areas. The young are born in late April - early June depending on species, and the young are growing and flightless until some time in August. They only give birth to one baby and this usually takes place in late spring. Rabies: Raccoon rabies has been of concern since it was first reported in 1999 in Ontario.
Foster TX Skunk Removal and Exclusion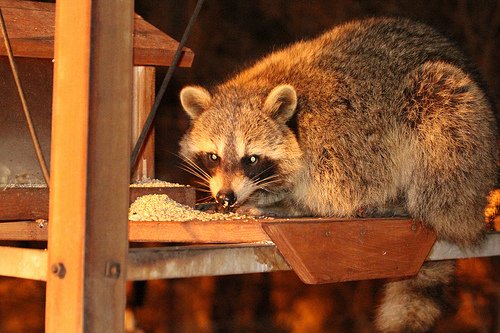 Skunk Removal – They are a waste of money and people shouldn't try these as an option. If you are careful everything will be fine. You can risk attic damage and wait for the raccoons to grow to at least three months old, then set multiple traps outside to catch them all. Professional skunk exclusion and proofing services to keep skunks out of your yard. It was previously believed bats migrated to caves or mines for hibernation, but we now know many will hibernate inside homes and buildings.
These bats reach maturity between 6 and 9 months and babies are born between mid-June and July. The raccoon is an animal that is at once hated and beloved for its antics. Skunk removal from window wells and dead skunk removal. Male raccoon scent - This scent is sometimes used to scare and chase away a nursing mother female coon. I think that the issue of abandoned baby animals is a big problem in wildlife trapping, one that many people overlook - until they hear the noise or smell the odor that is.
Their top speed over short distances is 16 to 24 km/h (10 to 15 mph). You will probably be better off calling a professional trapper or a wildlife rehabber who can help you do it right and legall. Bats are not blind, and they do not intentionally get tangled in your hair. Their outdoor flying pattern when feeding is a very erratic pattern, usually darting back and forth and making quick direction changes. Many people think that they should trap the bats and get rid of them this way however this is not the best way to get rid of bats.
Foster TX Raccoon Removal and Trapping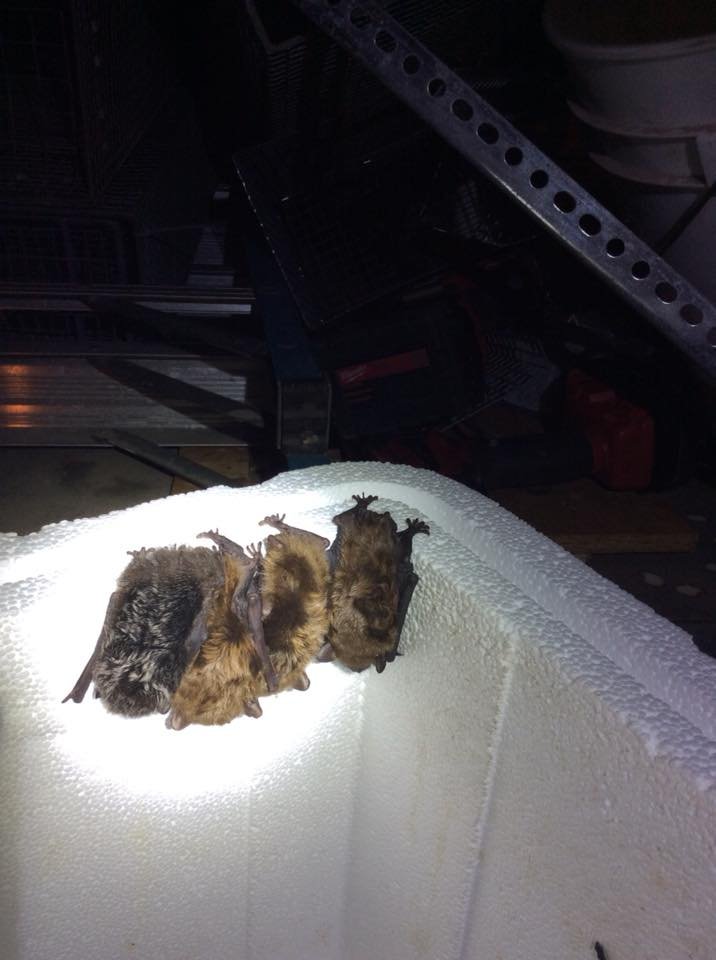 Raccoon Removal – The penis bone of males is about 10 cm (4 in) long and strongly bent at the front end. If you encounter such a problem, it is highly recommended that you contact a pest control professional who is trained in bat removal. It is also not uncommon for raccoons to displace areas of insulation creating zones where heat is able to escape living spaces. Humane live trapping of raccoons and raccoon baby removal services. In fact, raccoons are one of the few animals for which homeowner's insurance will pay for attic restoration and repairs.
For example, many raccoons are rabid, but they don't pass the rabies on to humans. Maternal colonies choose caves to deliver their young because they want shelter and safety from predators. Raccoon damage repairs and attic restoration services in Foster TX. It's often easy to spot where they are going in and out, because they leave brown staining from the grease and oil in their fur, at the entry point. Though in very few cases symptoms are seen immediately, in many instances it is not recognizable for even months. These cases usually result in death.
The food is always more important. There are some that are sprays and some are pellets. Though it's unlikely, this mold can cause health problems for people, so I must mention it. I usually find myself climbing through very tight quarters to find the young. Many bats use echolocation to travel and hunt. The methods for removal are different.
Foster TX Squirrel Removal and Control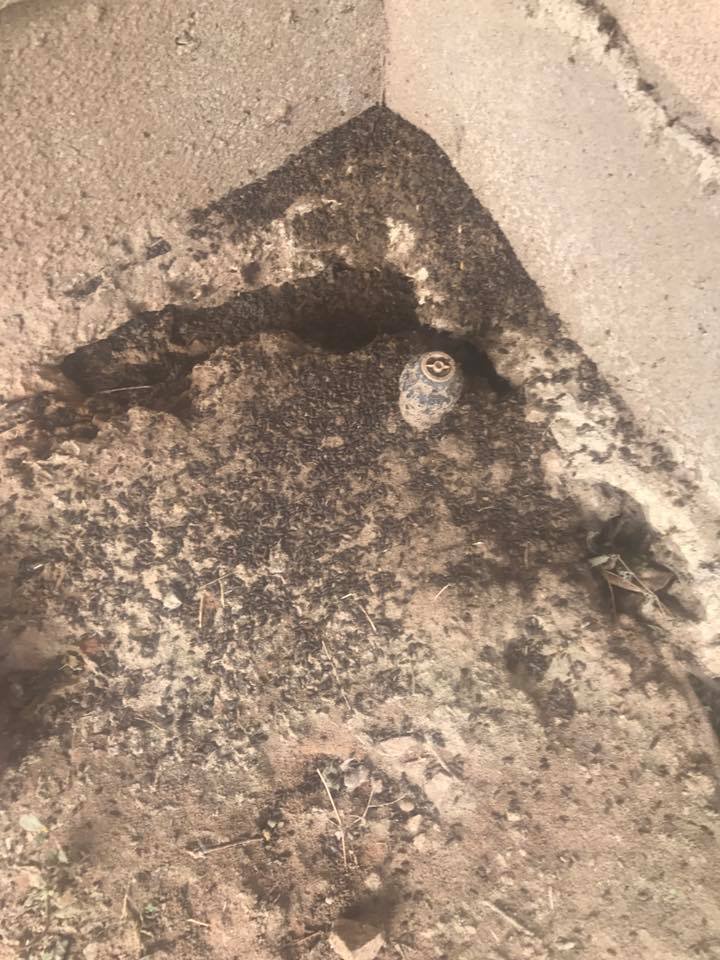 Squirrel Removal – If Bats Are So Good For The Environment Why Not Leave Them There? They have tiny little teeth, but are still able to inflict a bite to human skin. First off, I have to say that if you know what you are doing, you can solve your bat problem permanently. Humane squirrel control procedures to get squirrels out of your attic. Some of their diseases, including roundworm, trichinosis and rabies, also place people and pets at risk.
Never seal a primary entry/exit spot before an exclusion. First, you go into the attic and find the babies! That's right, you explore the whole attic and remove the young by hand. Squirrel damage repairs and exclusion services to keep nuisance squirrels out for good. Some people recommend at least ten miles. The incubation period is highly variable in animals and people. What do raccoons live in - they live in a variety of habitats, from trees to caves to dumpsters to human buildings.
This is an important fact that leads to further considerations. Bear in mind, this time period may be tough for her and her young, but the young stand the best chance of survival with their mother, even over a licensed wildlife rehabber. It's a large critter, and it doesn't exactly hide its presence with swift and silent movements, like a rat. Do you look for babies? 2. If there are just a few bats, and it appears that there is no colony present or if there is a solitary bat in the attic, they can be physically removed by a trained professional who has proper protective equipment.
Foster TX Armadillo Removal and Trapping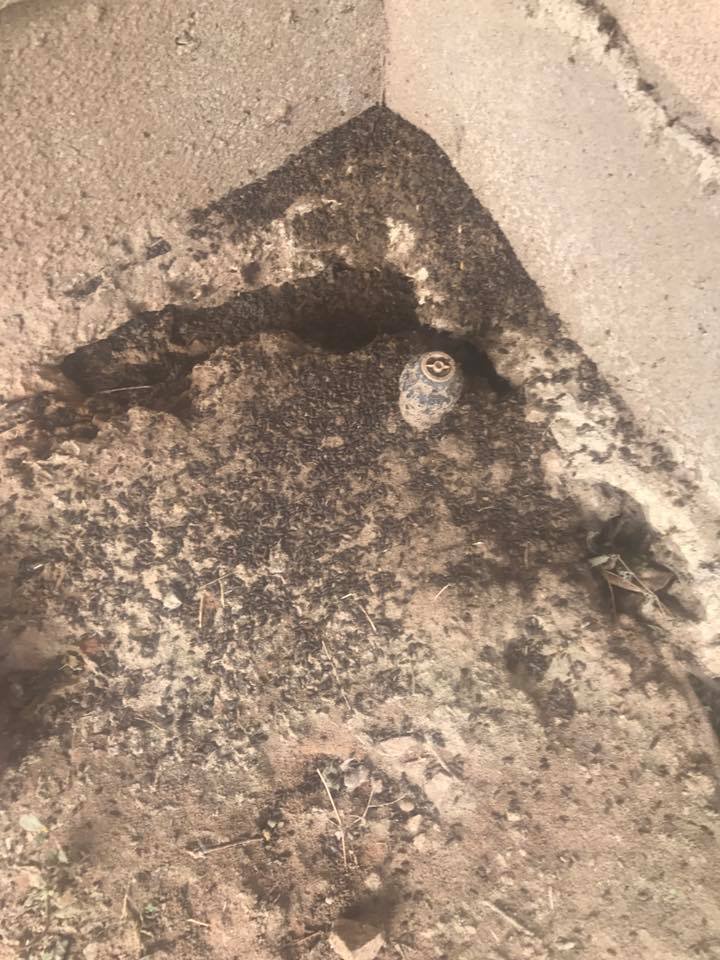 Armadillo Removal – I've seen them climb easy areas on homes, such as downspouts and screened porches, but also harder areas, such as wood trim, brick walls, or even the smooth corner of houses. They may leave temporarily but are sure to return, especially if one of their other den sites is disrupted or destroyed. If I were ever to trap a raccoon with visible nipples, I'd be sure to go find the young, and if I could not, I would release the raccoon on the spot, so as not to leave orphaned young. Professional armadillo trapping services. Listen to baby raccoons in the attic - If you want to find them, listening to the babies is the best way to locate exactly where they are.
Is it Legal for me to Trap the Raccoon? In most states, no. Another factor is the high concentration of bats present in a nursery colony during that period. I think that the issue of abandoned baby animals is a big problem in wildlife trapping, one that many people overlook - until they hear the noise or smell the odor that is. Armadillo exclusion services to make your property armadillo proof. Bat excrement can be harmful to your health.
Having our own lift allows us to respond to jobs in a more timely manner, and the towable lift is easier on lawns as compared to bucket trucks. That said if you must do it yourself, you should not use meat-based baits, which are more likely to attract opossums, skunks, and of course, cats. A bat that is out in the daylight, not active or easy to catch can be sick and quite easily with rabies. Inspection: You have to find out how the bats are getting in and out of the building, where they are living, what species they are, and what damage they have caused. Most of the bait should be set in the very back of the trap behind the trip pan.
Foster TX Bird Removal and Bird Control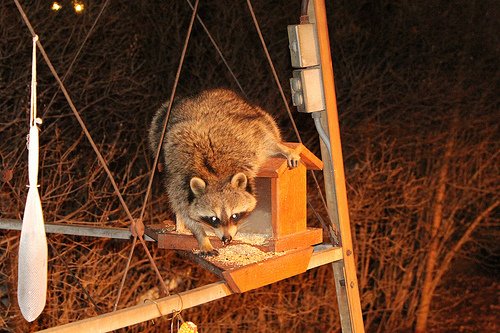 Bird Control – I often sit, very still, in the attic for a while, listening carefully. Temperatures above 45 degrees are suitable, and it is common for Big Browns to hibernate in homes and buildings. But they have more surprises in store for you. Bird nest removal services in Texas. Raccoon traps - There are actually many types of traps - from lethal body grip or conibear type traps, to paw hold traps to leg traps to egg traps that catch a raccoon by the paw or foot. But I stick with the good old live cage trap, of which there are many makes and manufacturers. Be sure to pick a large enough size, at least inches long. The majority of cases of do-it-yourself raccoon trapping have gone awry.
But most of all, the traps that do exist are cumbersome and the bats don't enter them very well, so they result in failed jobs. Bird droppings clean up and sanitizing.  In most cases it is best that they are left in their territory. So by flooding a light into the attic or producing loud noise, like from a radio, will cause disturbance to the raccoons.The mother raccoon will soon find a safer place elsewhere to raise her pups. As said before, guano can carry histoplasmosis spores which are very dangerous to your health when breathed in.
This is a problem because these unintentional catches can be harmful to the animals - it's always stressful to get caught, if not lethal, even with "humane" traps (see below). We can then perform an observation after sunset to locate the access holes while we are at the site. If you have the option this is a good time to call in a professional. Restricting access of the females to the young will prevent feeding of the young and they will die. The first urban sighting was in Cincinnati during the 1920s.
---