Licensed and Humane Wildlife Removal in Brazoria County Texas
WHY CHOOSE THE CRITTER SQUAD?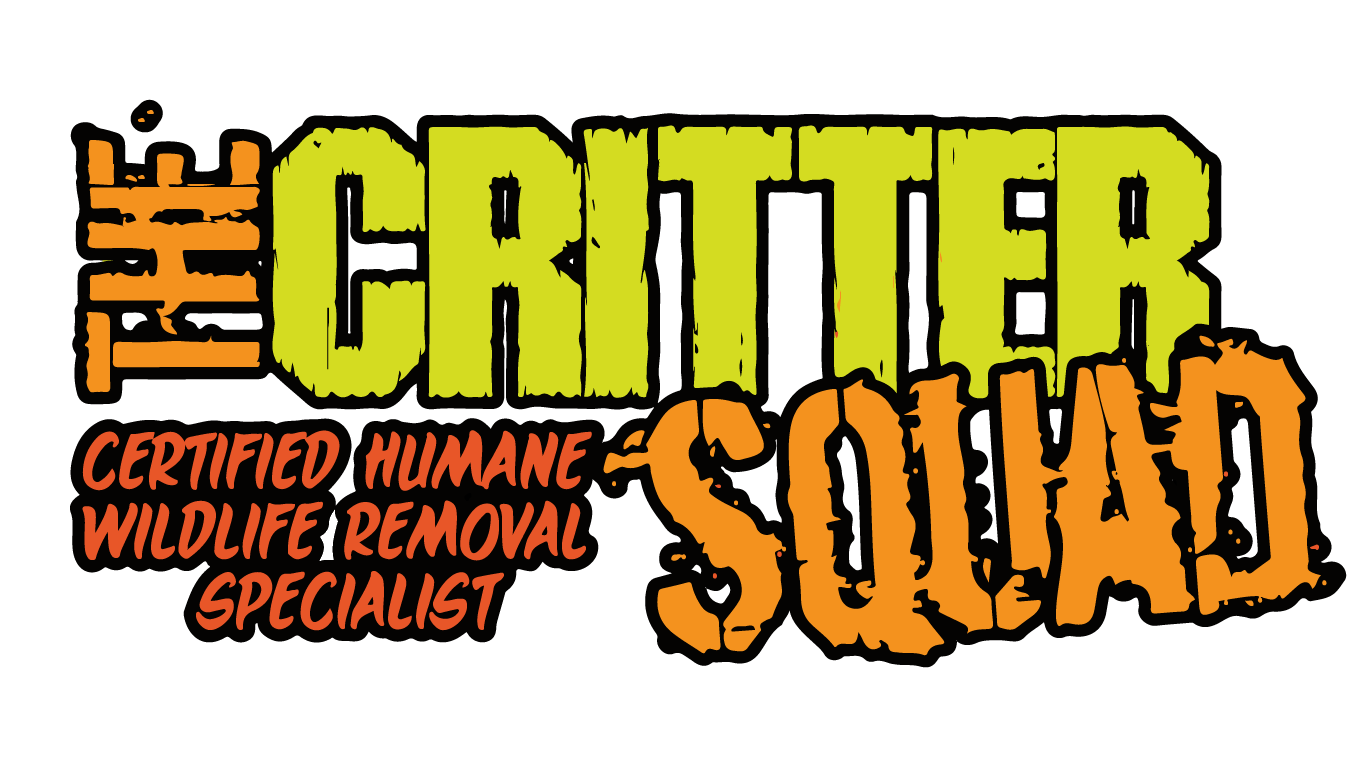 100% Military veteran owned and operated. Our military work ethic is the example for others to follow. We do it right the first time. We pride ourselves on dedication, integrity, and customer satisfaction.
The Critter Squad are a fully licensed and insured nuisance wildlife control company in Brazoria County TX and we specialize in resolving all types of conflicts with wildlife using the latest and most humane methods available. Our specialty is humanely removing wildlife from residential and commercial locations including, not only the removal of the animal(s) but also repairing the damage they may have caused. We wildlife proof the structure so the animals do not return in the future, full attic clean out, restorations and much more. Regardless of the issue in Brazoria County Texas, The Critter Squad can solve it! All of our work is 100% backed with a written GUARANTEE.
The Critter Squad are your local Brazoria County animal removal specialists in humanely removing animals and wildlife from your home and property. PERMANENTLY! The Critter Squad guarantees that once the offending animal is removed, they will not be able to return due to our exclusion process that eliminates access back into your home. We do not use poison or killing traps, thus eliminating the possibility of injuring your domestic pets. We currently serve Houston and the surrounding areas and are experts in removing animals from attics, chimneys, yards and buildings. We are licensed and have more experience than your backyard animal trapper. When Animal Happen in Texas, we got your back!
Servicing the entire area of Brazoria County County Texas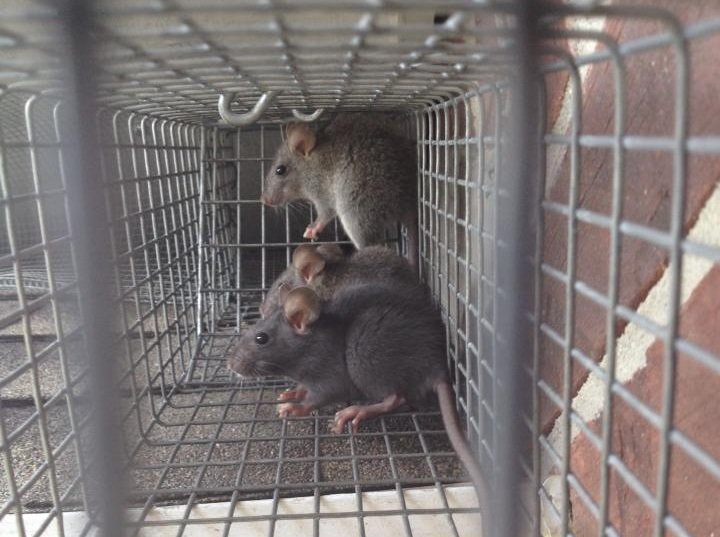 These noises can come from your walls, attic or chimney. If you decide to purchase a bat house, we offer to install it at no cost. Not all at once, and they make several trips in and out per night. Another way to tell if you have a bat problem in a building is to look for signs of guano on the outside of a home. Bat houses do not increase the chance of having bats in your home. But most of all, the traps that do exist are cumbersome and the bats don't enter them very well, so they result in failed jobs. Even though rabies in bats is not common on a statistical basis, rabies is a deadly disease. It has a wingspan up to 13 inches, and can live up to 19 years in the wild. Often people with histoplasmosis don't realize they are suffering from the disease because the symptoms look quite a bit like flu symptoms. This can be one other clue to tell you where they are hiding. You want someone who will crawl through the attic relentlessly to find the baby raccoons.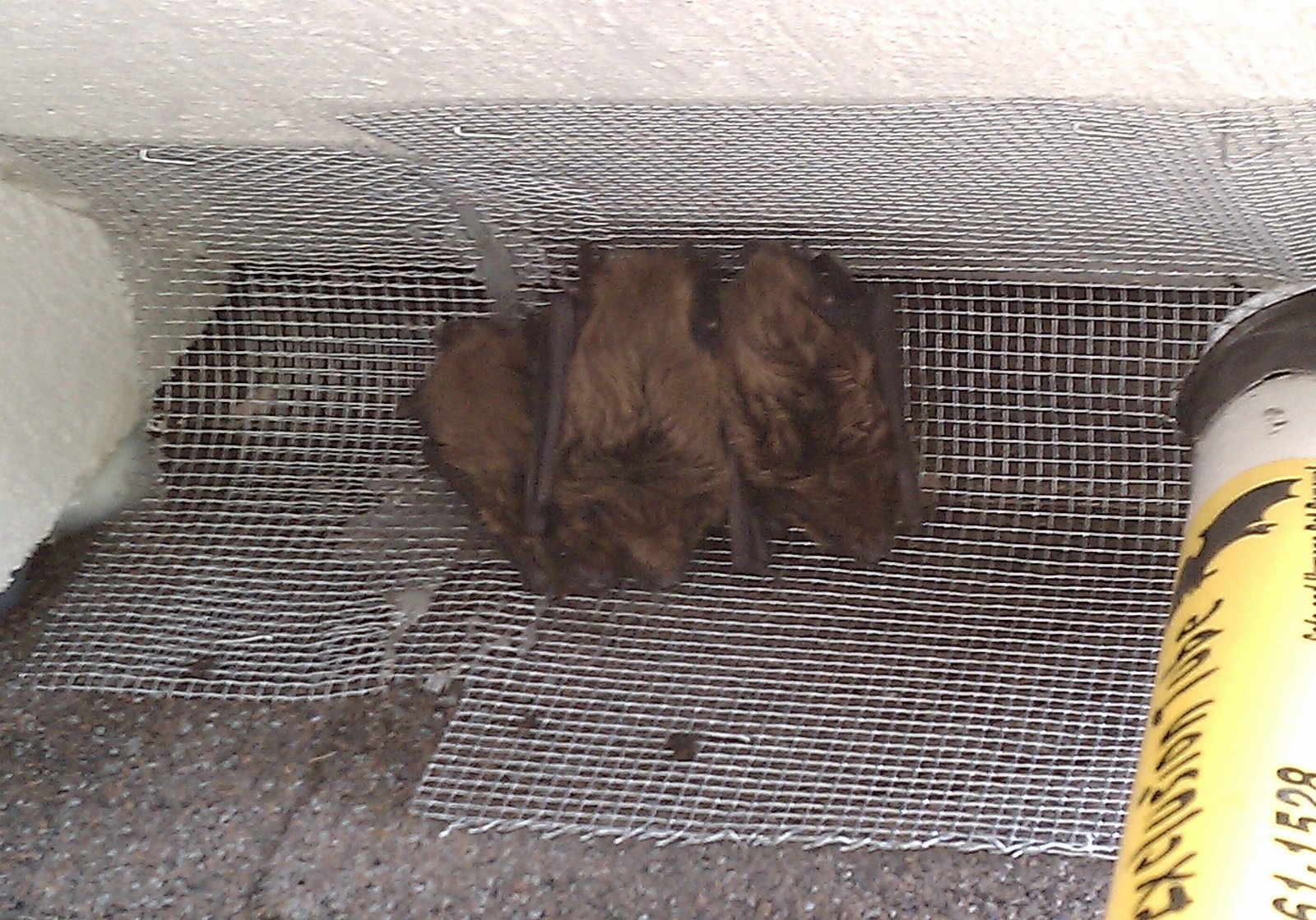 In fact, raccoons are one of the few animals for which homeowner's insurance will pay for attic restoration and repairs. If they're tearing their way into your screened porch to swipe at your pet bird, bring the bird inside! Common sense. I can help you hire the right company, and how to ask the right questions on the phone and in person before you commit to hire someone. They have to discover and adopt it on their own, and some bat houses lay dormant for many years. Where are raccoons getting into my house - Perform a full inspection of your house, and you will likely find a hole or two - where soffits meet roof is a great place to start your search. Bats are adapting by using man-made structures for roosting and nursery colonies. It is totally optional, but we often suggest installing a bat house near the site where they are currently roosting. If the animal wants to go on your property, the theory is that the raccoon will think a human or a dog is around, and it will be too scared to further advance. Don't let the "big" name fool you, as a Big Brown only weighs about 1/2 ounce, but has a wingspan from 11 to 13 inches. Easy climbing access, such as trees adjacent to the house, also increases the probability of animal entry and habituation. In very small amounts it's not a huge deal.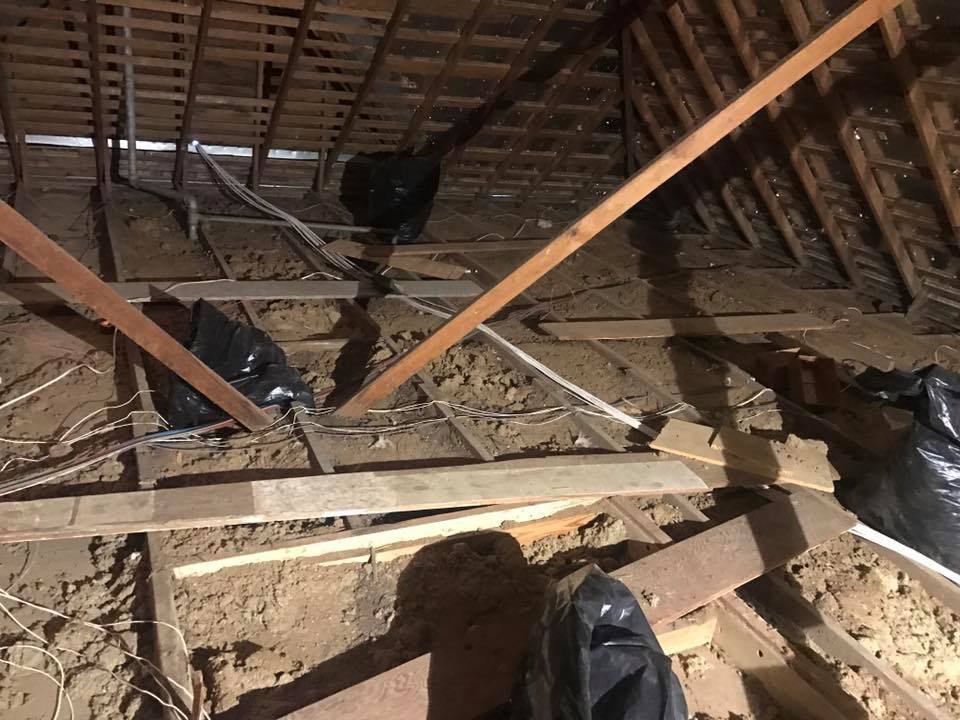 Bats can't chew, so caulk or polyurethane sealant works great! Of course, if you already have bats in your attic, then you can't seal the holes shut yet. Bats are not rodents, and have little in common with mice or rats. If you have any special questions, feel free to email me. However, bats in the north hibernate in colder weather. Other very common entry areas include soffit vents, gable vents, and other roof vents. You should instead try to open every possible exit for the bat and allow it a chance to escape on its own. Quite the contrary, as less than 1% ever contract rabies, and it is highly unusual for a bat to contact a person, through a sick bat may have no fear of a human or other animals. If the disease is left untreated it can get far worse. You don't want to kill a beneficial bat anyway. The above repairs and cleanup are often covered by homeowner's insurance. Here at Get Raccoons Out & All Animal Removal, we understand how to work with insurance companies to provide a full restoration and repair of the damage.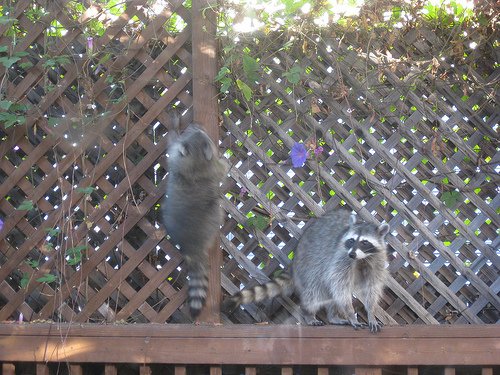 What is raccoon eviction fluid - a special repellent fluid, made from the glands of large male raccoons - makes female raccoons afraid. Not all at once, and they make several trips in and out per night. In most cases it is best that they are left in their territory. That's when I get called out to take care of the raccoon problem. If there are bats in your home, then you will want get them out. Raccoon relocation distance - Good question: I say at least ten miles, yes miles from the capture site. Any less, and amazingly, the animal will track its way back home. If you find that the bat is not hanging from anyplace, then your next option is to search for areas in the home where the bat could crawl into something. They know that if a male finds any baby raccoons, it will kill them, so that the female goes back into heat and can be mated with. Their top speed over short distances is 16 to 24 km/h (10 to 15 mph). Read more about Home Remedies to Keep Away Raccoons and Get Rid of Them By adding a splash of ammonia to your trash cans, you will discourage the raccoons from scavenging for food that you have disposed in the trash cans.
---